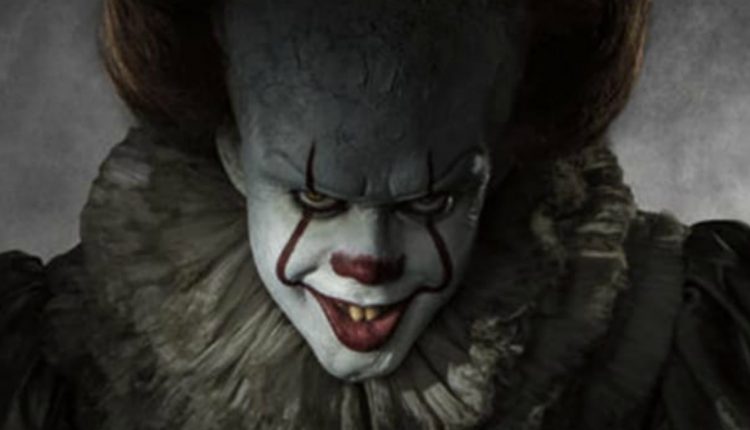 Pardis Cinema to play It horror remake
Pardis Cinema Golhak, one of the few cinemas in Tehran to play foreign movies, is playing
Argentine-born Andres Muschietti's 2017 movie It. The movie which starts tonight (January 19) at 19:30
Pardis Gholhak has a very unique way of showing foreign films in Tehran, as those who view movies must apply for a membership card. So it's best to go ahead of time and apply for your card at least 30 minutes in advance. Once registered, you can go as much as you like!
Don't let the kids see this! If you want to know more about cultural events in Tehran  why not sign up for our email list.
About the movie
In October 1988, stuttering teenager Bill Denbrough gives his seven-year-old brother, Georgie, a paper sailboat. Georgie sails the boat along the rainy streets of small town Derry, and is disappointed when it falls down a storm drain. As he attempts to retrieve it Georgie sees a clown in the sewer, who introduces himself as "Pennywise the Dancing Clown". The clown entices Georgie to come closer, then severs his arm and drags him into the sewer.
The following summer, Bill and his friends (loudmouth Richie Tozier, hypochondriac Eddie Kaspbrak, and timid Stan Uris) run afoul of bully Henry Bowers and his gang. Bill, still haunted by Georgie's disappearance and the resulting neglect from his grief-stricken parents, discovers that his brother's body may have washed up in a marshy wasteland called the Barrens. He recruits his friends to check it out, believing his brother may still be alive.
"New kid" Ben Hanscom learns that the town has been plagued by unexplained tragedies and child disappearances for centuries. He is targeted by Bowers' gang for being fat, after which he flees into the Barrens and meets Bill's group. They find the sneaker of a missing girl, while a member of the pursuing Bowers Gang, Patrick Hockstetter, is killed by Pennywise while searching the sewers for Ben.
Beverly Marsh, a girl ostracized over rumors of promiscuity, also joins the group; both Bill and Ben develop feelings for her. Later, the group befriends homeschool student Mike Hanlon after defending him from Bowers. All the while each member of the group has encountered terrifying phenomena in various forms; these include a menacing clown, a headless boy, a fountain of blood, a diseased and rotting man, a creepy painting come to life, Mike's parents burning alive, and a phantom Georgie.
Now calling themselves "The Losers Club", they realize they are all being terrorized by the same entity. They determine that Pennywise (or "It") assumes the appearance of what they fear, awakens every 27 years to feed on the children of Derry before returning to hibernation, and moves about by using sewer lines—which all lead to a well currently under the creepy, abandoned house at 29 Neibolt Street. After an attack by Pennywise, the group ventures to the house to confront him, only to be separated and terrorized. Eddie breaks his arm, while Pennywise gloats to Bill about Georgie. As they regroup, Beverly impales Pennywise through the head, forcing the clown to retreat. However, after the encounter the group begins to splinter, with only Bill and Beverly resolute in fighting It.
Following that movie the Gholhak cinema, situated on Yakhchal St, will also run 2017 movie Dunkirk at 21:30 on January 19.
Location