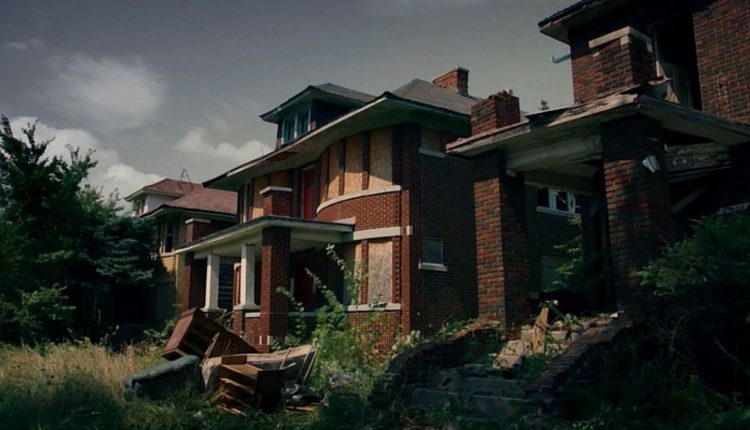 Horror movie Don't Breathe at Pardis Gholhak
American blockbuster horror Don't Breathe will be on show on the Bahman 1 (January 21), according to Pardis Gholhak website.
What's the movie about?
It's an American horror movie, so I suppose that says it all. Directed by Uruguayan filmmaker Fede Alvarez receiving 7.1/10 score on Rotten Tomatoes with an approval rating of 87% based on 197 reviews.
Plot

Rocky, Alex, and Money are three Detroit delinquents who make a living by breaking into homes secured by Alex's father's security company and selling the items they take. However, the person buying the stolen goods from Money doesn't give them a fair price, not enough to fund Rocky's dream of moving to California with her little sister, Diddy, to escape their abusive mother and her alcoholic boyfriend.
Money receives a tip that a medically retired US Army Special Forces veteran living in an abandoned Detroit neighbourhood has $300,000 in cash in his house, given as a settlement after a wealthy young woman, Cindy Roberts, killed his daughter in a car accident. The three stake out the house and discover that the man is, in fact, blind, as he was blinded from a blast during the Gulf War.
There are plenty of films coming up at Pardis Gholhak in the next few weeks including Keanu Reeves's 2005 Constantine, 2016 Lights Out, 2017 movie Get Out, another showing of the It remake, and Dunkirk.
If horror is not your scene, the TMOCA will be showing a Romanian drama in the next few days too.
Here is Pardis Gholhak location if you're interested in seeing the movie!