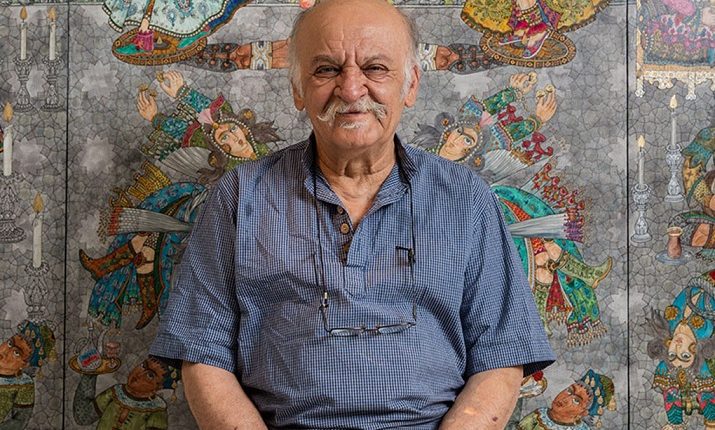 Tehran Museum of Contemporary Art to showcase Ali Akbar Sadeghi retrospective
Tehran Museum of Contemporary Art has announced its next feature exhibition of 81-year-old Ali Akbar Sadeghi on January 28 – April 4, according to gallery's website on January 24.
About the artist
Sadeghi is one of the most prolific and successful Iranian painters and artists from the second half of the 20th century to today. Born in 1937, Sadeghi is famous for his drawings, paintings and films are part of a well-developed Iranian surrealist movement which was prominent from the 1970s until today. Much of Sadeghi's inspiration comes from historical books including the Shahnameh where he uses cultural motifs and myths for the basis of his work.
He initiated a special style in Persian painting, influenced by Coffee House painting, iconography, and traditional Iranian portrait painting, following the Qajar tradition – a mixture of a kind of surrealism, influenced by the art of stained glass.
TMOCA will display more than 200 artworks, including, paintings, murals, sculptures, glasswork, illustrations and some of his well-made films.
Tehran art museum holds one of the greatest collections of global contemporary artwork, including priceless works from many 20th Century artists including, Andy Warhol, Francis Bacon, Claude Monet, Jules Pascin, Diego Rivera. The list goes on!
An official opening ceremony will commence on January 28 at 17:00, so best to call up to book yourself a place in advance.
Where to find TMOCA?