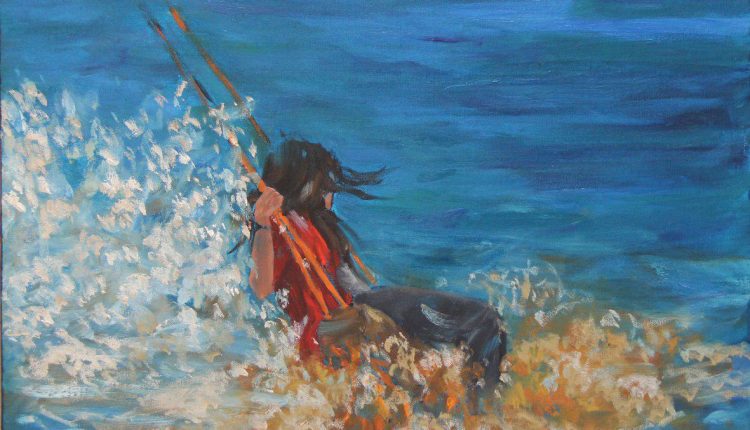 Maryam Mojtahedi Mohgaddam: Negah Art Gallery
Friday gallery hopping: painting, jewellery, sketches and much, much more
There is a booming private art gallery scene in Tehran with more than 100 new art houses opening in the past year alone. Still, some of the established brands continue with new locations like Etemad and Shirin.
The heart of the new art gallery scene in the capital is the Karim Khan Zand Street area of the city, both above and below the central boulevard. What's more amazing is the many affordable artworks on sale in the town, so why not snap up one of the emerging artists in the country before their price skyrockets!
Vista Art Gallery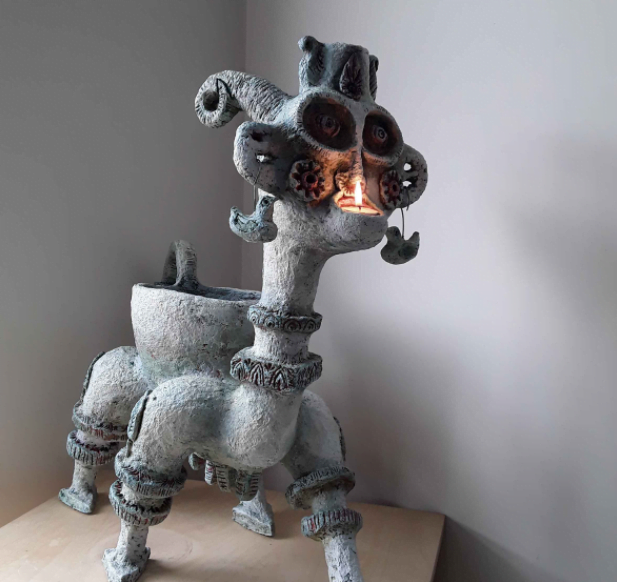 First up is Vista Art Gallery on Mir Emad Avenue, with a sculpture exhibition running from February 23 to March 5, by Samira Darya and Meysam Nejadrasouli. You can find the address and contact details below each section.
Knack Art Gallery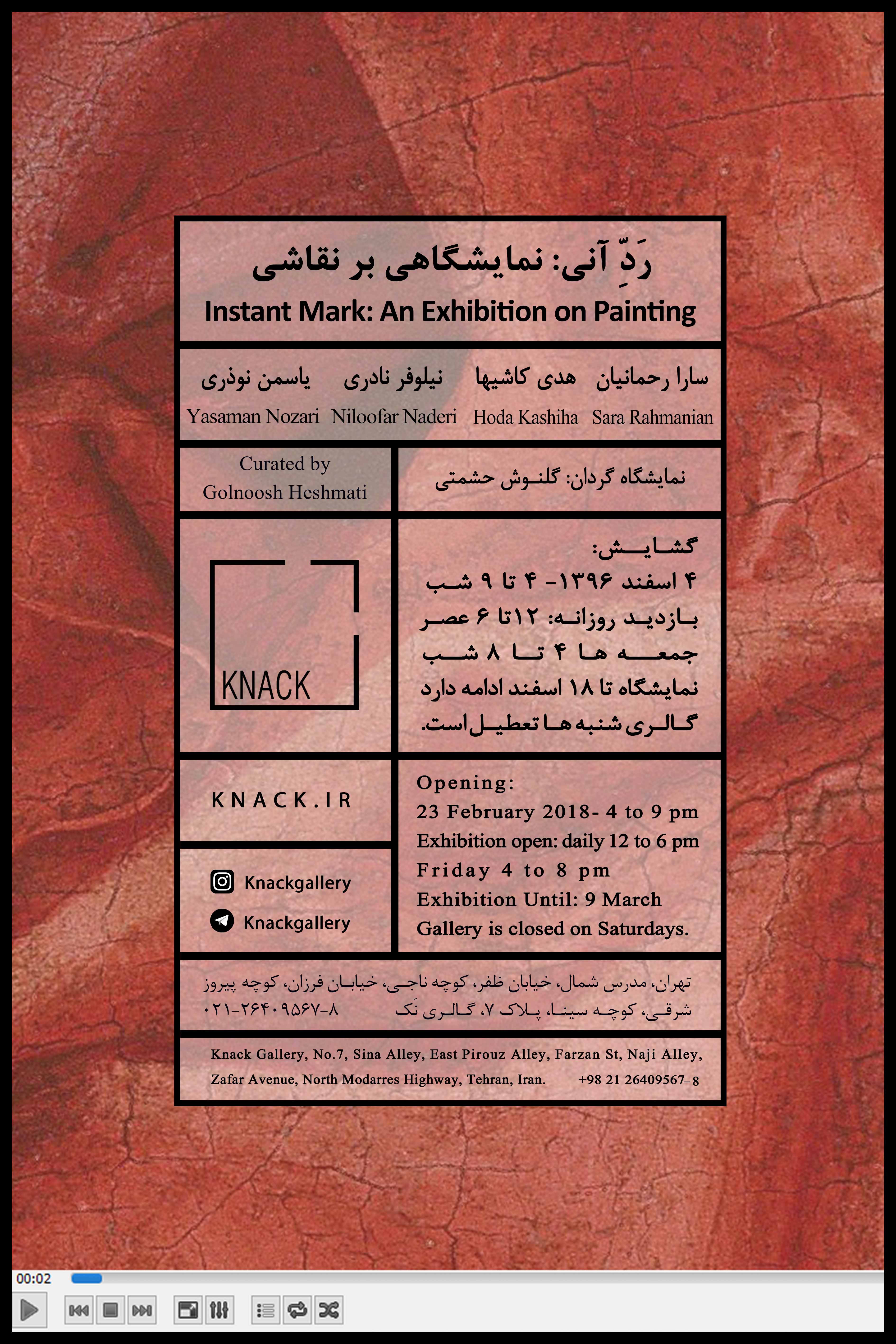 Next up is Knack Gallery in north Tehran. Knack Gallery's opening this week will consist of an exhibition by Yasaman Nozari, Niloofar Naderi, Hoda Kashia and Sara Rahmanian curated by Golnoosh Heshmati. The exhibition will be on for two weeks from 4 PM to 8 PM.
Sara, Hoda, Niloofar and Yasaman each in different ways, have embraced this marking, storing and speculating on time. Sara Rahmanian cleverly heeds moments which show much more than a glance, but visualise a long view of life's happenings. These moments some keenly realistic and some completely imaginary, symbolically or directly speculate and store time. Then again, the sudden, yet settle moments of Yasaman Nozari's paintings are all found between existence and nonexistence as painting for her is the moment where all the image becomes one whole emergence. And Hoda Kashiha, seemingly scoring and storing sensory moments of actions, marked with layers and layers, becoming somehow ephemeral in each element. Niloofar Naderi, has not directly painted, but has found, dislocated and again assembled images of paintings from Renaissance to Contemporary Art. Naderi's work as a response to this exhibition, captures the attention on the accumulation of the marks within the paintings, therefore, recognises the notion of the medium.
Negah Art Gallery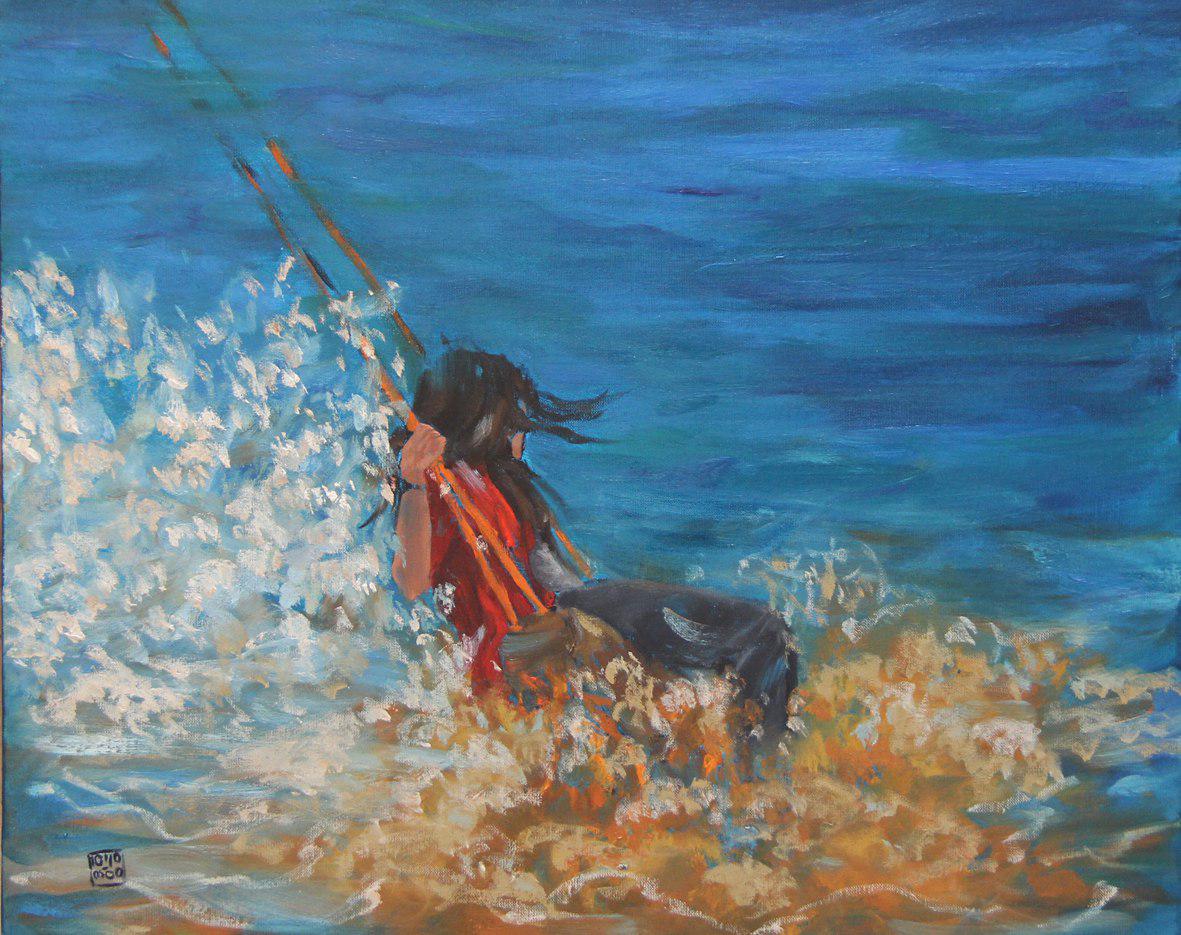 Then we move on to Negah Art Gallery on the left-hand side of Haft Tir Square in Central Tehran if you're coming from the north with a painting exhibition by Maryam Mojtahedi Mohgaddam called the Sea in Me. That exhibition starts on February 23 to March 16 with opening night from 4 PM onwards.
Rooberoo Mansion
Next there is Rooberoo Mansion further downtown across from near Theatre Shahr (City Theatre) they will open with an installation and mixed media exhibition by Amir Sarafraizan. That event will be running from February 23 – 28. Here's where to find it!

Jaleh Gallery
Jaleh Gallery will host a jewelry exhibition on Friday 23 of February by several artists just south of Karim khan Street from 4 PM to 9 PM running to March 9. The exhibition called Metal Condition aims to show some of the best new metalwork in the country.
Pure Drawing Museum
Heading further south there is an sketch exhibition by Katayoun Valamanesh on Taleqani Street. The exhibition titled P:SI.K-V.14 will run from February 23 to March 5 from 4PM to 8PM.

Branding Exhibition at Hadish Mall
Meanwhile if you've got time there is a professional event of Fashion and Branding being held at Hadish Mall on Mousavi Square in the Pasdaran area of Tehran.
There are several other exhibitons currently ongoing across Tehran with galleries like Shirin, which we highlighted last week!