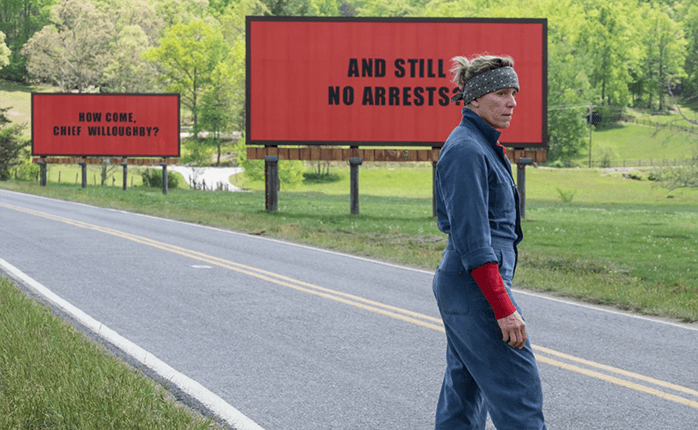 English language movies in Tehran this week
Pardis Cinema Gholhak prides itself in being one of the few cinemas in the city showing foreign language movies. So, why not support the local cinema and buy a couple tickets and some popcorn!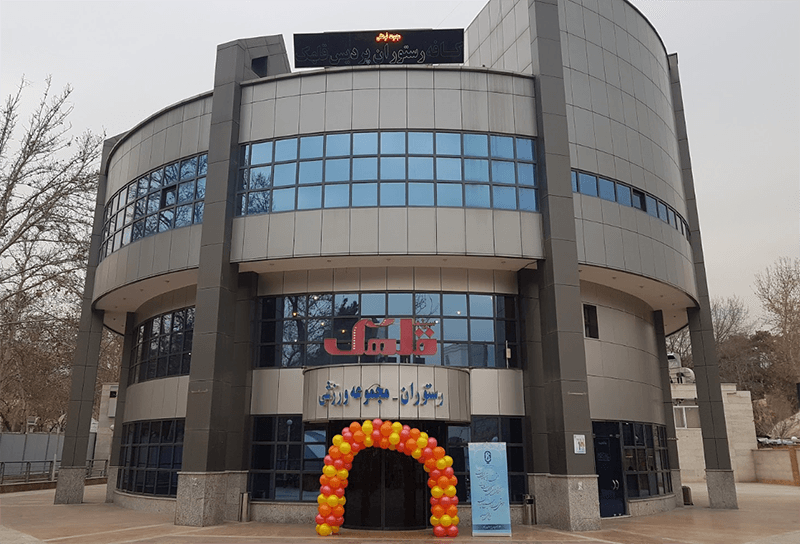 The Dark Night (2008)
February 24

Time: 19:00
The Dark Knight is a 2008 superhero film directed, produced, and co-written by Christopher Nolan. Featuring the DC Comics character Batman, the film is the second part of Nolan's The Dark Knight Trilogy and a sequel to 2005's Batman Begins, starring an ensemble cast including Christian Bale, Michael Caine, Heath Ledger, Gary Oldman, Aaron Eckhart, Maggie Gyllenhaal and Morgan Freeman. In the film, Bruce Wayne/Batman (Bale), Police Lieutenant James Gordon (Oldman) and District Attorney Harvey Dent (Eckhart) form an alliance to dismantle organized crime in Gotham City, but are menaced by a criminal mastermind known as the Joker (Ledger) who seeks to undermine Batman's influence and create chaos.
February 25
Dunkirk (2017)

Time: 19:00
Dunkirk is a 2017 war film written, directed, and co-produced by Christopher Nolan that depicts the Dunkirk evacuation of World War II. Its ensemble cast includes Fionn Whitehead, Tom Glynn-Carney, Jack Lowden, Harry Styles, Aneurin Barnard, James D'Arcy, Barry Keoghan, Kenneth Branagh, Cillian Murphy, Mark Rylance, and Tom Hardy. The film is a British, American, French, and Dutch co-production, and was distributed by Warner Bros.
Dunkirk portrays the evacuation from three perspectives: land, sea, and air. It has little dialogue, as Nolan sought instead to create suspense from cinematography and music. Filming began in May 2016 in Dunkirk and ended that September in Los Angeles, when post-production began. Cinematographer Hoyte van Hoytema shot the film on IMAX 65 mm and 65 mm large-format film stock. Dunkirk has extensive practical effects, and employed thousands of extras as well as historic boats from the evacuation, and period aeroplanes.
February 26
Get Out (2017)
Time: 21:30
Get Out is a 2017 American horror film written and directed by Jordan Peele. It stars Daniel Kaluuya as Chris, a black man who uncovers a disturbing secret when he meets the family of his white girlfriend (Allison Williams). Bradley Whitford, Caleb Landry Jones, Stephen Root, and Catherine Keener co-star.
Get Out premiered at the Sundance Film Festival on January 24, 2017, and was theatrically released in the United States on February 24, 2017, by Universal Pictures. The film was praised by critics, particularly for Peele's screenplay and direction, and Kaluuya's performance. It was chosen by the National Board of Review, the American Film Institute, and Time magazine as one of the top 10 films of the year. The film was also a box office success, grossing $255 million worldwide on a $4.5 million budget.
February 27
What happened to Monday
Time 19:00
What Happened to Monday (known as Seven Sisters in Canada, France, Italy and Slovakia) is a 2017 dystopian science fiction thriller film, written by Max Botkin and Kerry Williamson, directed by Tommy Wirkola and starring Noomi Rapace, Glenn Close, and Willem Dafoe. Netflix bought the streaming rights to the film for the United States and other markets. Netflix released the film on August 18, 2017.
Around the year 2043 overpopulation has caused a worldwide crisis, resulting in a strict one-child policy enforced by the Child Allocation Bureau. When multiple children are born to one mother, all but the eldest are put into cryosleep. Karen Settman dies while giving birth to identical septuplet sisters. Their grandfather Terrence names them after the days of the week and trains them to pose as a single individual named after their mother, and to leave the house only on the day of their name. To safeguard their secret, Terrence ensures they share information on a daily basis and replicates any accident that affects one of the sisters' physical appearance. The sisters develop a system of wigs and makeup to cover any identifying features.
February 29
Annabelle: Creation (2017)
Time 19:00
Annabelle: Creation is a 2017 American supernatural horror film directed by David F. Sandberg and written by Gary Dauberman. It is a prequel to 2014's Annabelle and the fourth instalment in The Conjuring series. The film stars Stephanie Sigman, Talitha Bateman, Anthony LaPaglia, Miranda Otto, Lulu Wilson and depicts the possessed Annabelle doll's origin.
Annabelle: Creation premiered at the LA Film Festival on June 19, 2017, and was theatrically released in the United States on August 11, 2017. The film has grossed over $306 million worldwide and received generally positive reviews from critics, who praised the atmosphere and acting and noted it as an improvement over its predecessor.
March 2

Three Billboards Outside Ebbing,

Missouri (2017)


Time 19:00

Three Billboards Outside Ebbing, Missouri is a 2017 drama film written, produced, and directed by Martin McDonagh. It stars Frances McDormand as a mother who rents three billboards to call attention to her daughter's unsolved murder. Woody Harrelson and Sam Rockwell appear in supporting roles.

The film was released in the United States on November 10, 2017, and in the United Kingdom on January 12, 2018, by Fox Searchlight Pictures; it has grossed $114 million worldwide. It has received critical acclaim, with specific praise given for McDonagh's screenplay and direction, and the performances of McDormand, Harrelson, and Rockwell.

The film received seven nominations for the 90th Academy Awards, including Best Picture; Best Original Screenplay; Best Actress (for McDormand), and Best Supporting Actor (for Harrelson and Rockwell). The film has won numerous awards, including Best Motion Picture – Drama; Best Actress – Drama (McDormand); Best Supporting Actor (Rockwell), and Best Screenplay at the 75th Golden Globe Awards, three of the 24th Screen Actors Guild Awards—including Outstanding Performance by a Cast in a Motion Picture—and five of the 71st British Academy Film Awards, including Best Film.