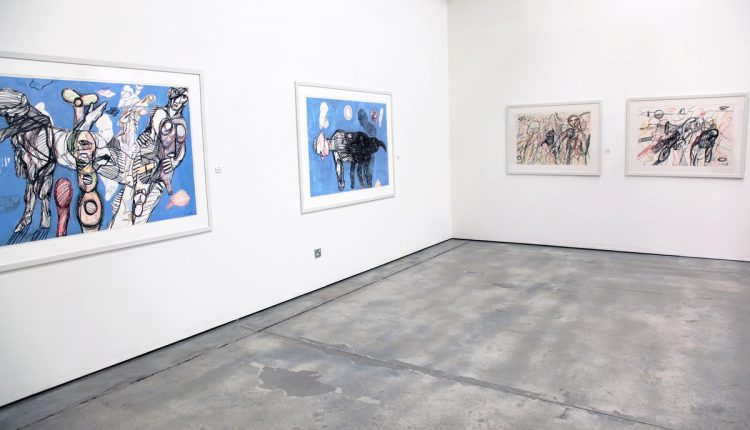 Farshid Maleki Drawings at Hoor Art Gallery
Iranian heavyweight artist, Farshid Maleki's work is on this month at the Hoor Art Gallery in central Tehran. Don't miss this living master's work on for a limited time in the Iranian capital.
Born in 1943 in Tehran, Farshid Maleki graduated in Graphic Design from Azad Faculty of Art, Tehran before attending the University of Reading in the UK to obtain his MA in painting. Since his return to Iran, Maleki has been a teacher at universities in Tehran and Isphahan, encouraging young artists to overcome convention and challenge themselves. Considered a master; he has had some of the most successful young artists of recent years under his tutelage.
Maleki has been exhibiting in Iran throughout his career, with several exhibitions in the now-closed Ghandriz Hall, a gallery that recognized for its pioneering role in the contemporary Iranian art movement. He participated in all seven Tehran Painting Biennales and has had work acquired by the Tehran Museum for Contemporary Art. A respected critic, he has often contributed articles to art publications. In 2009, he participated in New York Thomas Erben Gallery's exhibition Looped and Layered, as well holding his critically acclaimed UAE solo debut at Gallery Isabelle van den Eynde. In 2011, Farshid Maleki had a solo show at Azad Art Gallery, Tehran. 'He Who Came and Disappeared' is Maleki second solo show in the UAE.
The exhibition is open this month from April 8 to 24, 3pm – 8PM according to the gallery's website.
Where to find the gallery?
Interested in knowing what is happening in Tehran at the moment? Then why not check out our Art & Culture section.