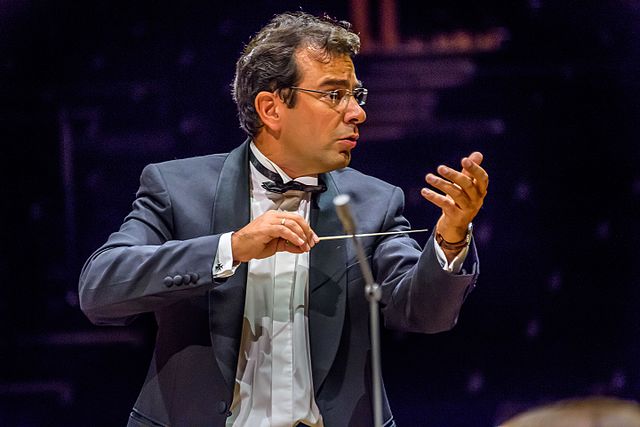 CC: Jean-Claude Guilloux
Tehran Symphony Orchestra to play Vahdat Hall
Tehran Symphony Orchestra will play this week at Vahdat Hall in central Tehran in one of the hotly anticipated concerts this year, according to Tiwall.com.
The concert is a one night only affair on Thursday 19 April at 21:30.
According to the ticket sales website, the entire orchestra will be performing this week in a spectacle rarely witnessed in Tehran.
The conductor for this performance is France-based Pejman Memarzadeh, who has a long history of conducting and playing the cello in Europe.
The Tehran Symphony Orchestra founded in 1933, is Iran's oldest and largest symphony orchestra.
It was founded as the Municipality Symphony Orchestra by Gholamhossein Minbashian, before entering its modern form under Parviz Mahmoud in 1946.
In the years that followed, conductors such as Rubik (Ruben) Gregorian, Morteza Hannaneh, Haymo Taeuber, Heshmat Sanjari, and Farhad Meshkat took over as the conductors of the Orchestra.
Tehran Symphony Orchestra was revived in 2015 with an entirely 100% local group of instrumentalists.
The last time the orchestra played was for the Iranian national day in December last year.