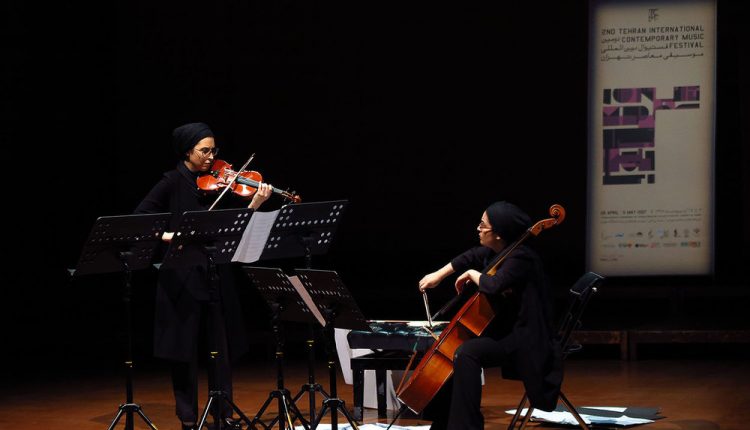 3rd Tehran International Contemporary Music Festival to start this weekend
Tehran International Contemporary Music Festival returns for third edition!
The 3rd Tehran International Contemporary Music Festival (TCMF) will kick off in the upcoming week, according to a report from the Tehran Times on April 18.
The latest iteration of the event will host classical and contemporary electronic music performers across the city at four different locations including Vahdat Hall, Roudaki Hall, Tehran Museum Contemporary of Art and the College of Fine Arts at Tehran University.
Musicians from Italy, Czechia, Germany, Switzerland, Belgium and Poland with performing at the several events with their unique ensembles. Also, Iran's most celebrated contemporary musicians will be playing their latest compilations for the audience.
Who's playing from Iran?
The TCMF will kick off on April 20, with performance continuing for five days throughout the next these include Sohrab Jalaei, Askhan Ahmadi, Ladan Sheikhi, Mona Ighani, Farmehr Beyglou to name some.
"German musician and composer John Strieder is expected to give a performance at the opening ceremony," Navid Gohari, the artistic director of the festival, said in a press conference held at the TMCA on Tuesday.
More than 130 musicians in 27 different ensembles will give concerts at the collective shows, and it is not one to miss!
The events are in conjunction with several organisations including Koosha Music Academy, and business groups related to the Italian Embassy in Tehran to name some.
The Tehran Contemporary Music Festival, as the only national and international festival in the field of contemporary and academic music, is an independent cultural and artistic event, which is held annually with support from cultural and artistic institutions and associations.
To buy tickets from the event, people will need the help of a Persian speaker as tickets are only available in advance from local ticketing agency Tiwall.com. You could always try your luck and turn up at the events!
For a full list of events please scroll down.