Fly to Moscow from Tehran return for just €210 in late May
Tehran Moscow Flight
Cheap return trips out of Tehran are becoming more common and now you can fly to Moscow for the affordable rate of €210, according to the latest prices from Iran's Mahan Air.
We worked out the price from the official exchange rate which is currently hovering at IRR50,724 to the euro. (Unofficial rates for currencies are no longer available in the market and are not set by any official organisation.)
According to the new prices from the airline, the one-week trip to Moscow from Tehran is directly available from the local airline's website.
Best of all, booking with a local Shetab bank card enables you to save on the flights and pay with Iranian rial and not those precious euros.
Further details of the flight are listed below. To book the flight head to Mahan.aero to book your discount flight to the Russian capital.
**Several other countries and Iranian nationals will need to apply for a Russian visa at their nearest embassy.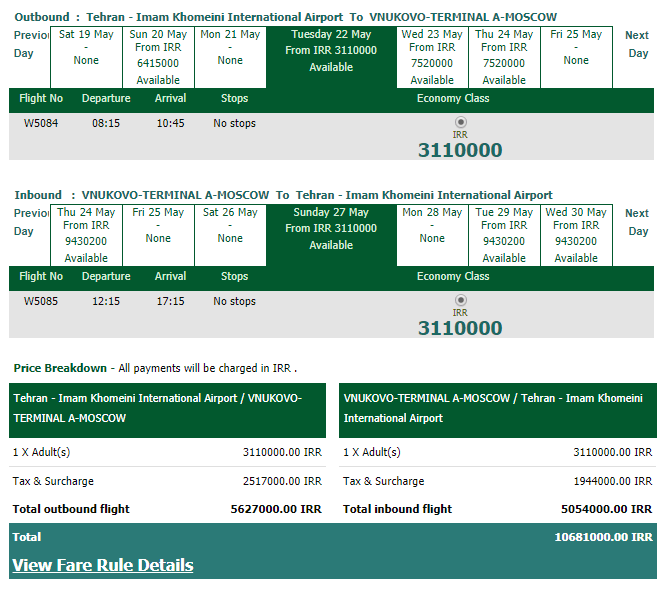 Flight Details
| | |
| --- | --- |
| IKA – VKO | 08:15 22 May 2018 |
| VKO – IKA | 12:15 27 May 2018 |
Booking Agency
Mahan Air