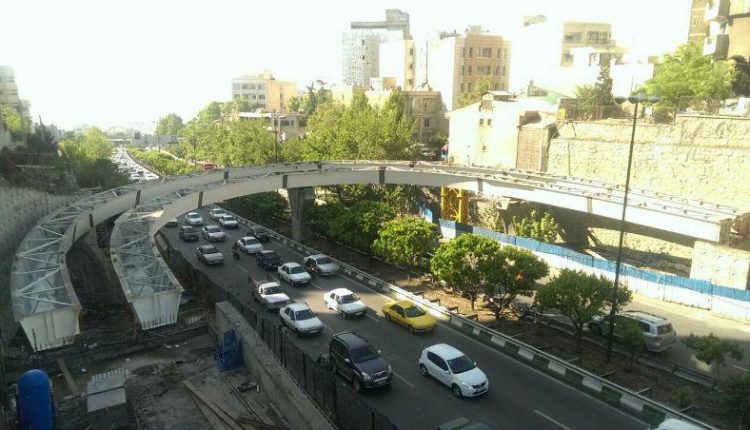 New Jordan bridge in northern Tehran to be completed by July
Commuting is going to get easier
The mayor of Tehran's region three has said, a new "Jordan bridge" over Modarres motorway — which will connect Nelson Mandela Boulevard (Jordan, Africa…) to its orphaned segment which leads down to Elahieh and onwards to East Maryam Street, where you will find the Royal Address complex —  will be completed by July.
Before Tehran's population exploded in the 1980s the two section of the central boulevard used to connect through a crossroad, but as time progressed the city expanded the main north-south motorway.
Mostafa Salim says installation of the arch of the U-turn bridge has finished and the project has entered its final phase. He added that the project is on schedule and will be completed within the next two months.
The so-called "North to North U-Turn Bridge" in Modarres highway will cut more than 30 minutes from commuting times during peak traffic time for people looking to get across the major thoroughfare and down to Elahieh.
Currently, if you want to get across, you either have to be on foot and use the pedestrian bridge or do a massive set of manoeuvres using Valiasr St, Parkway and then on to Fayazzi (Fereshteh).
Moddaress begins at Haft-e Tir Square in the centre of the city and ends at Parkway crossroads which then leads on to Valiasr and Tajrish.
According to the press release by the local municipality, the new North-North bridge will reduce traffic in other areas including Valiasr, Shariati and Kaveh Boulevard.
We also found some images when the motorway was first built, but you probably won't recognise the locations today.