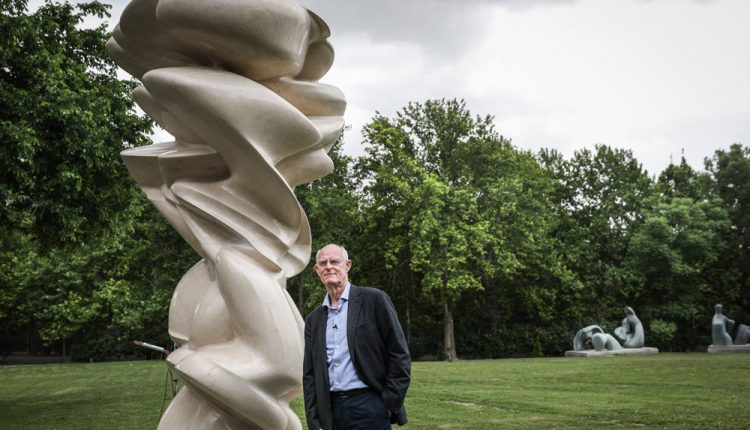 Tehran Museum of Contemporary Art adds Tony Cragg sculpture
Tehran Museum of Contemporary Art (TMOCA) unveiled a sculpture by British-German artist Tony Cragg on April 30 to add to its collection in the garden outside the complex.
The large 320cm, by a 158cm sculpture called "Roots & Stones" was created in 1949 and is now placed near other artworks gifted by different famous artists over the years.
"I leave this sculpture as a reminder of friendship, tolerance and my visit to Iran," Cragg said at the unveiling ceremony.
"The exhibition of my works in Iran was very good for me and I enjoyed the atmosphere. The enthusiasm in young people to see my works has a deep influence on me," the Turner Prize-winning artist said.
Born in Liverpool, in northern England, Cragg is famous for combing unconventional materials, including fibreglass, bronze and stone and twists them into different shapes.
You can see the artwork from north Kargar St just after Laleh Park. The museum is currently closed for renovations and will reopen again in six months times. According to several reports in Iran, it is the first major renovation of the complex since its inception in the early 1970s.