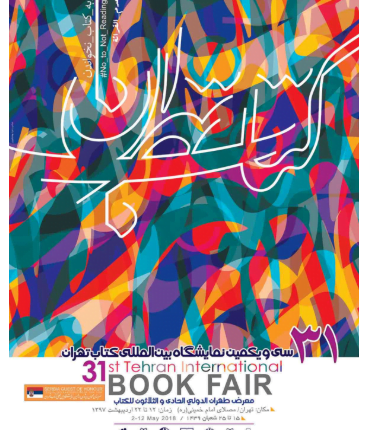 Tehran international book fair kicks off
The 31st edition of Tehran International Book Fair (TIBF) has kicked off at Imam Khomeini Mosalla yesterday but is open over the long weekend with free entry!
Tehran International Book Fair has turned into a landmark book fair in Middle East and Asia after holding 30 editions in a row. Every year in May, an average of 2,500 domestic and 600 foreign publishers participate in the event.
The foreign publishers substantially offer their materials in English or Arabic. Also titles in French, German, Chinese, Korean or Japanese are also available.
The 31st TIBF was inaugurated today at Imam Khomeini Mosalla in Tehran in the presence of Iranian Culture Minister Abbas Salehi and Serbian Minister of Culture and Information Vladan Vukosavljević.
Serbia is this year's Guest of Honor and Tunis is the guest city; publishers from Germany, China, Italy, Oman, Hungary, Austria, Russia and Iraq will have their stands at the book fair.
Iran was the guest of honour at the 61st Belgrade International Book Fair in 2016. 100 Persian titles have so far been translated into the Serbian language. Serbia publishes 7 to 8 million titles each year.
Covering an area of 130,000 square meters, over 2,000 domestic publishers and 132 foreign publications will put as many as 515,000 book titles on display in this year's edition of TIBF.
There are also several other great locations celebrating the book, if your heading to the Mosalla then why not try the recently opened Book Garden.