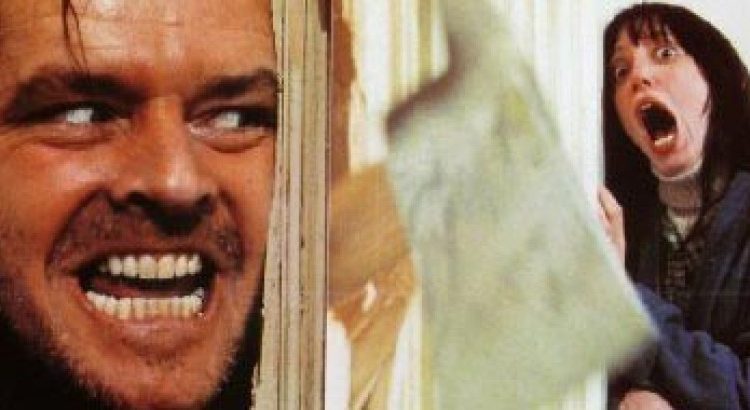 Foreign language movies on this week in Tehran (From May 5)
There are several great movies on this week in Tehran at Pardis Gholhak, one of the very few cinemas in the city showing foreign language movies. This week's movies include classics and recent releases including Psycho, The Shining, The Commuter and one for the kids called The Boss Baby.
Pardis Cinema Gholhak prides itself in being one of the few cinemas in the city showing foreign language movies. So, why not support the local cinema and buy a couple tickets and some popcorn!
We're half way through month of Ordibehesht this week, so we've got a new line up of movies at the local cinema.
       Pyscho
19:00 May 5
Phoenix office worker Marion Crane is fed up with the way life has treated her. She has to meet her lover Sam in lunch breaks and they cannot get married because Sam has to give most of his money away in alimony. One Friday Marion is trusted to bank $40,000 by her employer. Seeing the opportunity to take the money and start a new life, Marion leaves town and heads towards Sam's California store. Tired after the long drive and caught in a storm, she gets off the main highway and pulls into The Bates Motel. The motel is managed by a quiet young man called Norman who seems to be dominated by his mother.Written by Col Needham <col@imdb.com>
Phantom Thread
21:00 May 5
Set in the glamour of 1950s post-war London, renowned dressmaker Reynolds Woodcock (Daniel Day-Lewis) and his sister Cyril (Lesley Manville) are at the centre of British fashion, dressing royalty, movie stars, heiresses, socialites, debutants, and dames with the distinct style of The House of Woodcock. Women come and go through Woodcock's life, providing the confirmed bachelor with inspiration and companionship, until he comes across a young, strong-willed woman, Alma (Vicky Krieps), who soon becomes a fixture in his life as his muse and lover. Once controlled and planned, he finds his carefully tailored life disrupted by love.Written by Focus Features
The Boss Baby
19:00 May 6
Seven-year-old Tim Templeton has always had an overactive imagination–and for the past seven years–life has been all peaches for him, getting all the love and affection from his caring parents. However, after the arrival of Boss Baby, an unexpected new brother dressed in a black suit complete with a tie and a briefcase, Tim won't be the centre of attention anymore, as the powerful sibling takes over the whole house, robbing him of all care, little by little. But, soon, Tim and the new Boss in a diaper will need to put differences aside and join forces, as a sneaky scheme involving the head of Puppy Co. threatens to tilt the balance of power towards their insidiously adorable furry antagonists, not to mention that the next Pet Convention is only in two days. Brothers, hurry up. Written by Nick Riganas
The Shining
21:00 May 6
Signing a contract, Jack Torrance, a normal writer and former teacher agrees to take care of a hotel which has a long, violent past that puts everyone in the hotel in a nervous situation. While Jack slowly gets more violent and angry of his life, his son, Danny, tries to use a special talent, the "Shining", to inform the people outside about whatever that is going on in the hotel.Written by J. S. Golden
Amelie (Le fabuleux destin d'Amélie Poulain)French
19:00 May 7
Amélie is a story about a girl named Amélie whose childhood was suppressed by her Father's mistaken concerns of a heart defect. With these concerns, Amélie gets hardly any real life contact with other people. This leads Amélie to resort to her own fantastical world and dreams of love and beauty. She, later on, becomes a young woman and moves to the central part of Paris as a waitress. After finding a lost treasure belonging to the former occupant of her apartment, she decides to return it to him. After seeing his reaction and his new found perspective – she decides to devote her life to the people around her. Such as, her father who is obsessed with his garden-gnome, a failed writer, a hypochondriac, a man who stalks his ex-girlfriends, the "ghost", a suppressed young soul, the love of her life and a man whose bones are as brittle as glass. But after consuming herself with these escapades – she finds out that she is disregarding her own life and damaging her quest for love. Amélie then …Written by spragg_s
Saving Private Ryan

21:00 May 7
Opening with the Allied invasion of Normandy on 6 June 1944, members of the 2nd Ranger Battalion under Cpt. Miller fights ashore to secure a beachhead. Amidst the fighting, two brothers are killed in action. Earlier in New Guinea, a third brother is KIA. Their mother, Mrs Ryan, is to receive all three of the grave telegrams on the same day. The United States Army Chief of Staff, George C. Marshall, is given an opportunity to alleviate some of her grief when he learns of a fourth brother, Private James Ryan, and decides to send out 8 men (Cpt. Miller and select members from 2nd Rangers) to find him and bring him back home to his mother…Written by J.Zelman
Dead Silence
19:00 May 8
Every town has its own ghost story, and a local folktale around Ravens Fair is about a ventriloquist named Mary Shaw. After she went mad in the 1940s, she was accused of kidnapping a young boy who yelled out in one of her performances that she was a fraud. Because of this, she was hunted down by townspeople who in the ultimate act of revenge, cut out her tongue and then killed her. They buried her along with her "children," a handmade collection of vaudeville dolls, and assumed they had silenced her forever. However, Ravens Fair has been plagued by mysterious deaths around them after Mary Shaws collection has returned from their graves and have come to seek revenge on people that killed her and their families. Far from the pall of their cursed hometown, newlyweds Jamie and Lisa Ashen thought they had established a fresh start until Jamie's wife is grotesquely killed in their apartment. Jamie returns to Ravens Fair for the funeral, intent on unravelling the mystery of Lisa's death. Once…Written by Christopher Hernandez
The Meyerowitz Stories
21:00 May 9
An estranged family gathers together in New York for an event celebrating the artistic work of their father.
The Commuter
19:00 May 11
Now a hard-working life insurance salesman and a caring family man, the former police officer, Michael MacCauley, has taken the commuter rail to New York for the past ten years. But, unexpectedly, things will take a turn for the worse, when on one of his daily journeys, the cryptic passenger, Joanna, makes Michael a generous and tempting offer to locate a single commuter or face grave consequences. Is this a sick joke, or is this indeed a serious situation? As Michael races against the clock to solve this wicked conundrum, everyone aboard is a suspect, in a deal where there's definitely more than meets the eye. Can he decide in time who's the one? Written by Nick Riganas
Where is Pardis Gholhak?