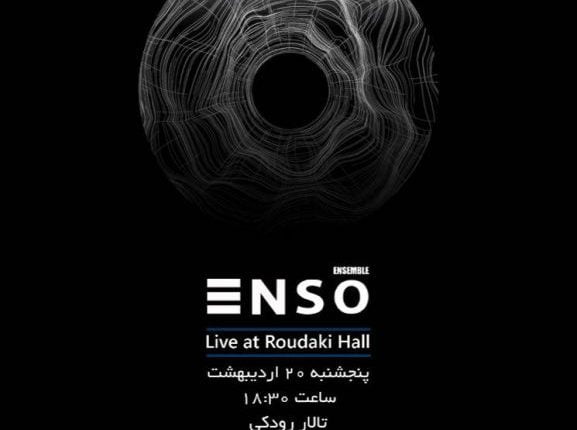 Enso Ensemble
Enso Ensemble Concert at Roudaki Hall
Enso Ensemble in downtown Tehran
A performance by Enso Ensemble will commence on May 10 at Roudaki Hall with music by several Iranian musicians in a special performance of ground-breaking alternative music, ticket booking agency Tiwall.com wrote on their website.
Titled "Music experiment" the band has developed an alternative sound that is sure to wow audiences in Tehran for the one-night special.
Ticket prices range from IRR400,000 to 700,000 per ticket, according to the booking website, with the highest price at the front rows.
The event will start at 18:30 and will take roughly 1:15 from start to finish!
Musicians
Electric Guitar: Houman Sanaee
Percussion: Mohammad Tabakhiyan
Bass Guitar: Kiyarash Radmehr
Electric Guitar: Saman Saghafiyan
Drums: Sina Najaflou