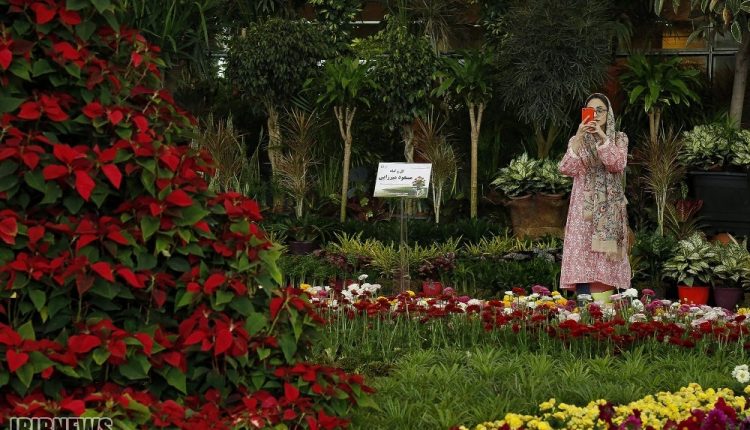 Flowers and Plants Exhibition on now in Tehran
The 16th International Exhibition of Flowers, Plants, Park Equipment and Related Industries will be held in Tehran at the municipality's Specialized Exhibition Center at Goft-o-goo Garden Park.
Ali Mohammad Mokhtari the head of Tehran Parks and Green Spaces Organization said the exhibition will be held 5-11 May 2018. Over 200 local companies and a number of foreign companies from Italy, Ukraine, Armenia and Switzerland will take part in the exhibition.
So, during next week when the exhibition will be held, don't be surprised if you happened to see huge flower statues in the streets of Tehran as it is part of a carnival to invite people to visit the exhibition. In addition, several workshops on planting and maintaining flowers and pest control will be held during the expo.
The expo is aimed at supporting the country's flower industry. Iran's floral sector has the capacity to produce over 1,800 species of plants and flowers and some 100,000 people are said to be working in flowers and plants production centres across the country.
If you love nature and would like to see a great variety of these colourful creatures, make sure to give yourself a chance to visit the exhibition. The good news is that you also don't need to worry if you're too busy and one of those who works until late afternoon since the exhibition runs from 10 am to 9 pm.
How to get there?
Tehran Municipality's Specialized Exhibition Center located at the south side of Gofegoo Park can be accessed through Shahid Chamran Expressway.