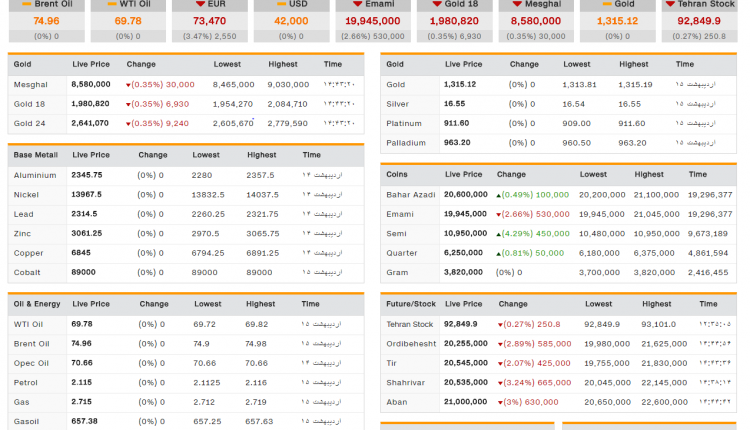 Best rates for forex, gold and stocks in Tehran
On the money
If you want to know where to know the latest prices on foreign currency rates in Iran set by official bodies, we've got the best website for you.
The Tehran Gold And Jewellers Union is your go-to site for all the latest prices for commodities and everything else, including the Imami sovereign coin.
On that site, you will find categories for gold including the average price for 18 and 24 karat prices, in addition to silver platinum and palladium set by the government.
Don't forget as an oil producing nation TGJU's English website also gives the prices of oil prices including WTI, Brent, Opec, Petrol (gasoline), gas and diesel (gasoil).
Also, the website also lists aluminium, nickel, lead, zinc, copper, cobalt prices.
When it comes to currencies, a very hot topic at the moment, the official prices for foreign currencies are also available as well as the free market price set in the international market.
Government forex rates
Here are the rates as of 15:00 on May 6