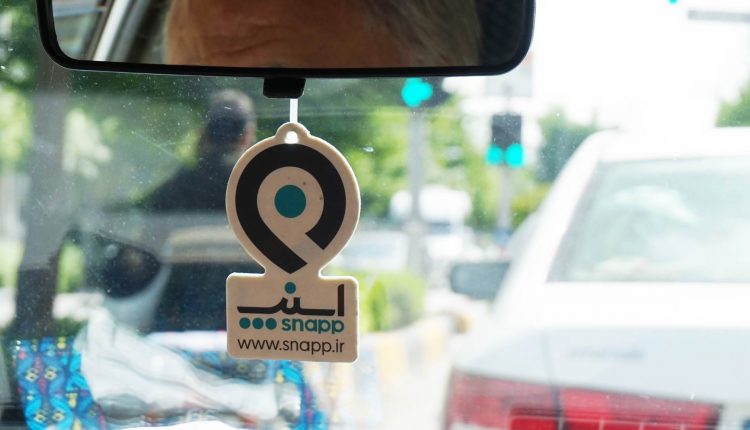 IC: Reisreport
Snapp vs Tap30 vs regular taxies – which one is cheapest?
We're here to clear up a few things about using ride hailing apps Snapp vs Tap30
Snapp vs Tap30! Confused about the array of applications and taxi services available in Tehran? Here's a break down of each services rates…
Taxi-culture is something that is synonymous with Tehran. Whether you don't have your ride to get to and from work or are merely looking for a quick and cheap way to get to a dinner date, for a good number of people in Tehran taxies are an integral part of daily life.
For a long time, the only options available for residents was either calling for an agency taxi "Arjance" or calling a specific number for a yellow cab. But in recent years a new crop of tech-focused ride-hailing firms has cropped up, and we will cover the two we've found to be available in English, one in French and one in Azeri.
Now even though we're discussing the two most significant ride-hailing apps, there are plenty of fantastic other services available, but for this article, we will focus on the two that work in English. Don't forget if you want to get in a normal taxi then they are always the cheapest option if you are just going a kilometre or two down the road.
The two primary app-big boys are, local firms Tap30 and Snapp which are on average 30% cheaper than the regular Agency taxi which is based close to residential areas in the city. There is also the regular yellow taxi ride-hailing service, Carpino, but this is only in Persian currently and has a much smaller share of the market.
First a disclaimer
While we have endeavoured to provide as accurate prices as possible, it should be noted that they are only estimates and can vary subject to time, distance, traffic, timing and availability of cars.
Snapp Vs Tap30
Snapp's offer
Snapp offers three services. Snapp Eco, Snapp Rose, and Snapp Bike. As one can imagine, the range of the cars provided by Snapp Eco is economical. With the bulk of ordered services usually in Kia Prides, Peugeot 206, Peugeot 208 and Renault Tondar (Logan).
Meanwhile, Snapp Rose is just for ladies with female drivers. This incentive was launched in 2016 to calm fears of women riding alone in a strange man's car. The service although well intentioned is less frequent than the regular eco-service and you could find yourself waiting a while for a female driver to pick you up.
Snapp Bike is pretty much what the name describes – a motorbike service for those in a rush to get to a meeting. The service offers the passenger a helmet, but as you can imagine riding between traffic is not the safest of ways to commute.
The service is the biggest in Iran concerning users and is in English, French and Persian. The service offers users the availability to pay in cash or prepaid by local payment system Shaparak via your Shetab banking card.
Tap30's offer
Tap30 is the second biggest ride-hailing firm in Iran with local backing. It offers its service in three languages, although the third language Azeri is only useful for Turkish speakers from Iran's northern city of Tabriz and not for Azeris who are visiting from Baku in the neighbouring Republic.
The service is identical to Snapp in usability, although parts of the application are in Persian including the pricing structure, which may be more difficult for some who cannot read Persian script.
The service has Tap30 and Tap30 line. The former of the two options is a private ride-hailing application, and the latter is a shared taxi service. Which if you think about it is better for the environment with more people sitting in the back.
How are cheap are they?
Both services are cheap and run off the same logic as Uber outside of Iran, with so-called surge pricing occurring during rush hour. However, for those who need to get to places where public transport doesn't pass by they are indeed affordable.
Snapp Pricing
A ride from the central Karim Khan area of Tehran to the Imamzadeh Saleh in Tajrish square would cost IRR140,000 on relatively busy time, but not rush hour.
This is while the ride from the central Karim Khan area of Tehran to the Imamzadeh Saleh in Tajrish square with Tap30 would cost IRR160,000 on relatively busy time, but not rush hour.
The competition between can vary, and with seasonal rain in Tehran, Snapp has been found to be some 30% more expensive than the Tap30, but who knows how these two work out their pricing!
Pro Tip…
If you're in Tehran and want to download these applications, it is better to use an Android phone in Iran as Apple removed the applications from its App Store earlier last year. Also, Iranian IP addresses are often blocked from accessing the Apple Store even if the apps are relisted.
If you despise Android, as many often tell me there is also a backdoor option to download apps on Apple devices, according to this previous article we wrote.