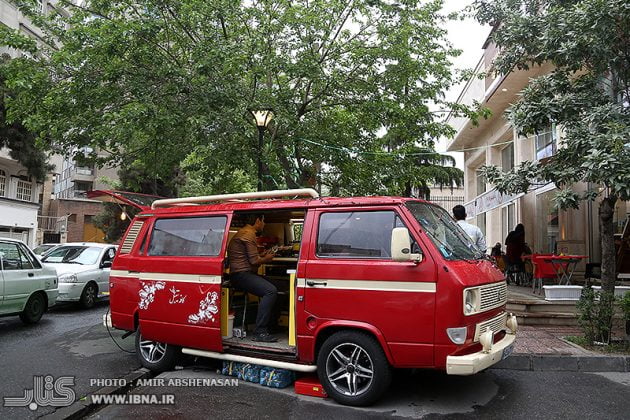 Mobile book café opens in Tehran
Three young Tehrani men have opened a mobile library and café offering both indoor and outdoor reading and coffee drinking experiences.
The café titled "Titil" hosts the bookworms, who even lend their books to this mobile library in order to give the chance to their fellow citizens to read them as well, according to IFP News.
Mobile libraries may not be a new idea but they have grown in popularity in recent years across Iran, with taxies and remote villages even at times being offered books to read.
The three guys bought a 1980s VW T3 people carrier and turned the old van into a mobile library which stops at certain points across the Iranian capital.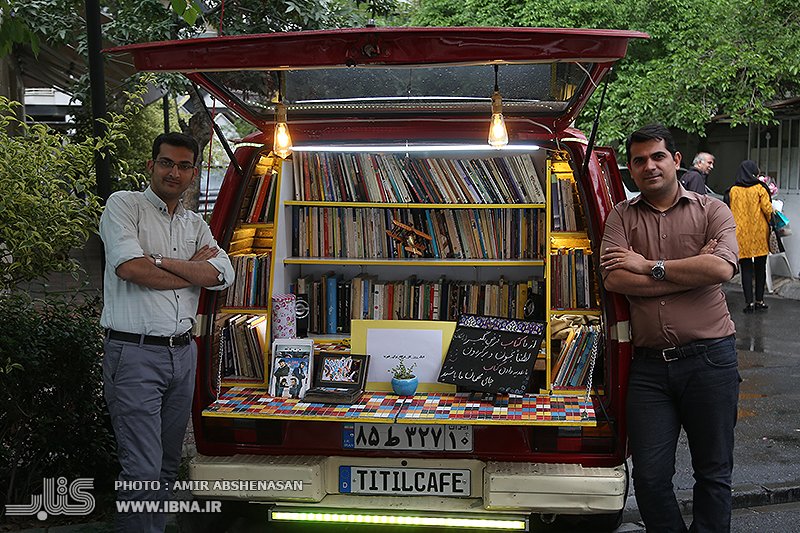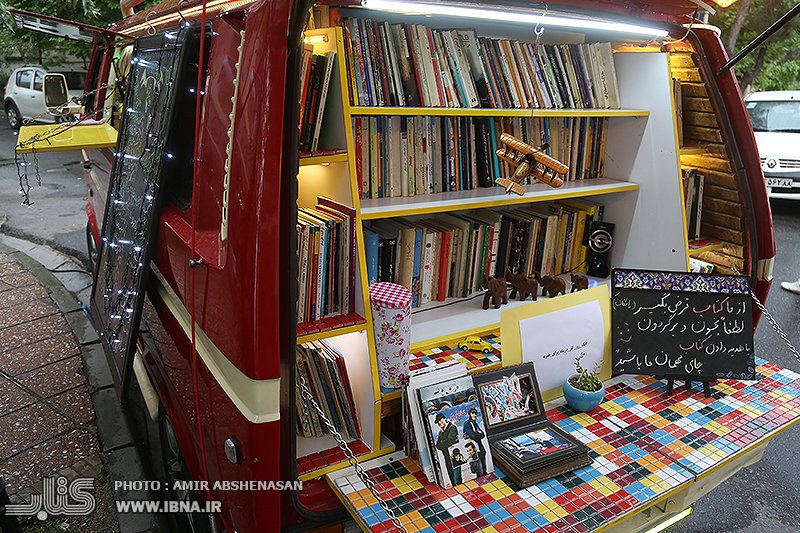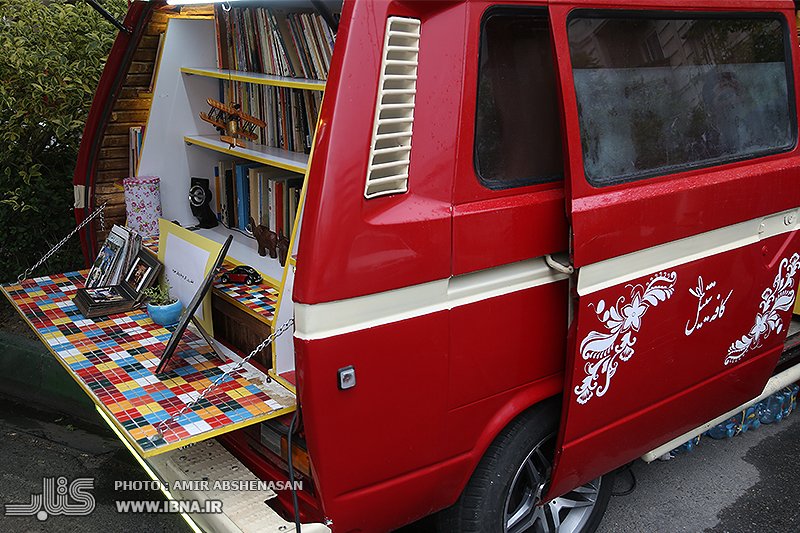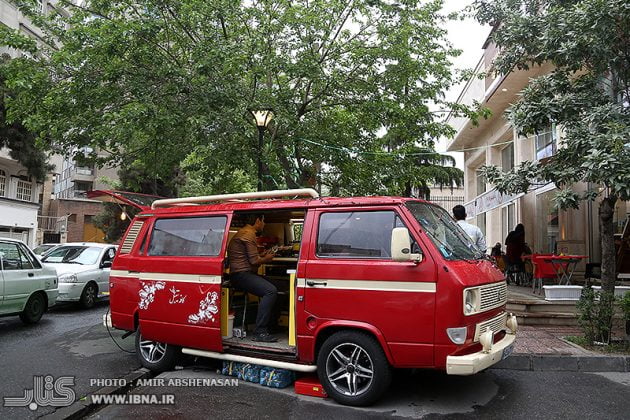 If you're interested in learning more about Iran's growing business-in-a-van culture, why not check out the recently reinvented 30 Tir St in downtown Tehran.
In addition to borrowing books from the café, you can order coffee, snacks and cold drinks, along with cupcakes and homemade and handmade cookies to enjoy your time when you are reading a book.
"During the week, many writers and translators are invited to the café, and sometimes they call on us without any coordination. In addition to donating their books to the café and holding book-reading sessions, they sign a number of their works," one of the van owners said this week.
Kourosh, Mostafa and Mohammad-Reza, however, are thinking of another goal by separating the books signed by writers and translators.
"When the number of such books goes up, we will hold a public exhibition to sell the books signed by the authors and spend the money on charity events.
Fortunately, we have collected more than 60 signed books that we hope will increase as soon as possible."