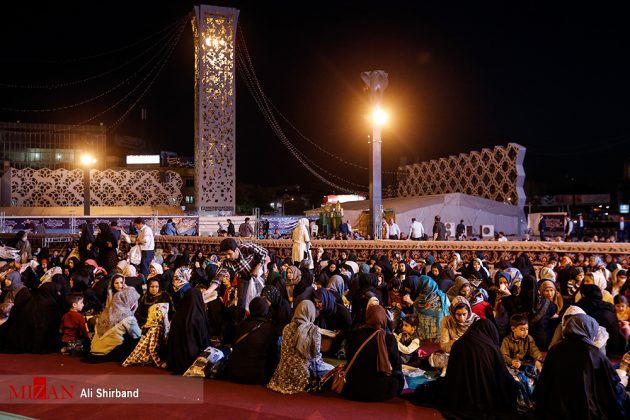 Free Iftar ceremony in Imam Hussein Square in Tehran
If you're in the southern area of Tehran during the Holy month of Ramadan, you can break your fast with hundreds of others at a ceremony, according to Mizan News Agency.
One of the least visited places for foreigners and locals alike in Tehran is Imam Hossein Square. Recently upgraded to become pedestrianised, the downtown urban space is known by locals for several things including antiques and cheap electronic goods to name a few of the items for sale.
The iftar dinner is held after locals collectively recite the Quran and with prayers during the holy month during sundown.
The meals include bread, a cup of tea, piece of cheese, halim, dates and water, to get the body back in fighting shape after a day-long fasting.
Iftar is the evening meal with which Muslims end their daily Ramadan fast at sunset. Muslim people break their fast at the time of the call to prayer for the evening prayer.
Want to learn more about Ramadan in Tehran? Why not check out our section covering all you need to know about the festival in Iran.