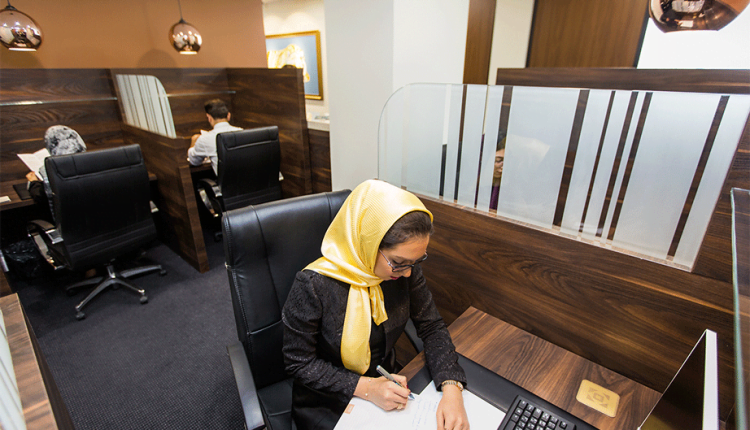 Servcorp.
Tehran gets professional co-working space with Servcorp
Sponsored: Getting work done with Servcorp
Are you looking to work in Tehran on a short or medium-term basis? Well, we have got some news for you which may help you in productivity!
A second soon-to-open co-working space by Australian firm Servcorp is set to wow on Valiasr Street in the next few weeks and could be the best spot to get a spot of work done.
The latest expansion into the Iranian market is part of a concerted effort by the professional office brand to raise the quality of working space on offer in Tehran.
Old working spaces do not cut it
The most significant criticism we hear people telling LiT is that Tehran's older office infrastructure are not designed for the modern work-life balance, and up until a couple of years ago this was true.
Indeed, from our own experience until recently you would be hard-pressed to find a workplace where you could rent out space by the hour, week or month – but that is all different now.
According to a report in the Guardian newspaper earlier this year, Iran's 2015 nuclear deal opened the gate for business expansion into the Iranian market, and businesses have been looking to enter the market since.
Servcorp in Tehran
Prev
1 of 5
Next
Joy of flexibility
Until recently, the concept of co-working — one where people share a space but not employed by the same company was unheard of in Iran — the benefits of co-working does pay dividends when you see the overall productivity increase.
Servcorp's latest offerings in the city give its clients good facilities. People can use private boardrooms for meetings, discuss and have coffee and also take conference calls from the comfort of their private cubicle.
Community with businesses
However, we are just getting started, with a Servcorp office package in Tehran, one can move away from the outmoded concept of offices and more to a sustainable working relationship with the businesspeople working around them. In a sense, a community vibe is what makes a person stronger, and with the array of people using the facilities in Tehran, they will have a long list of suggestions to help you in your daily work.
"Flexible workspace is essentially a part of the sharing economy," Servcorp management said in a recent interview.
"Servcorp was founded on the fact that it was cheaper, more efficient and more productive to share the workspace, to share the humans who service the workspace and to share the infrastructure that services that workspace as well."
So check out the developing workspace scene in Tehran, with Servcorp employees happy to discuss packages to suit your needs.
Contact Servcorp with your needs at the following:
Park Building
Levels 7,8 & 9, 114 Kaj Abadi
Valiasr Street
Tehran, Iran
Tel:+98 (0) 21 7598 1700
Website: http://www.co-hq.ir/