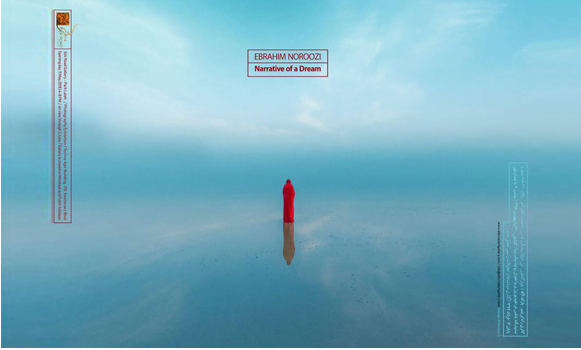 Four galleries to catch this week in Tehran
There is a booming private art gallery scene in Tehran with more than 100 new art houses opening in the past year alone. Still, some of the established brands continue with new locations like Etemad and Shirin.
The heart of the new art gallery scene in the capital is the Karim Khan Zand Street area of the city, both above and below the central boulevard. What's more amazing is the many affordable artworks on sale in the town, so why not snap up one of the emerging artists in the country before their price skyrockets!
1: Vista Art Gallery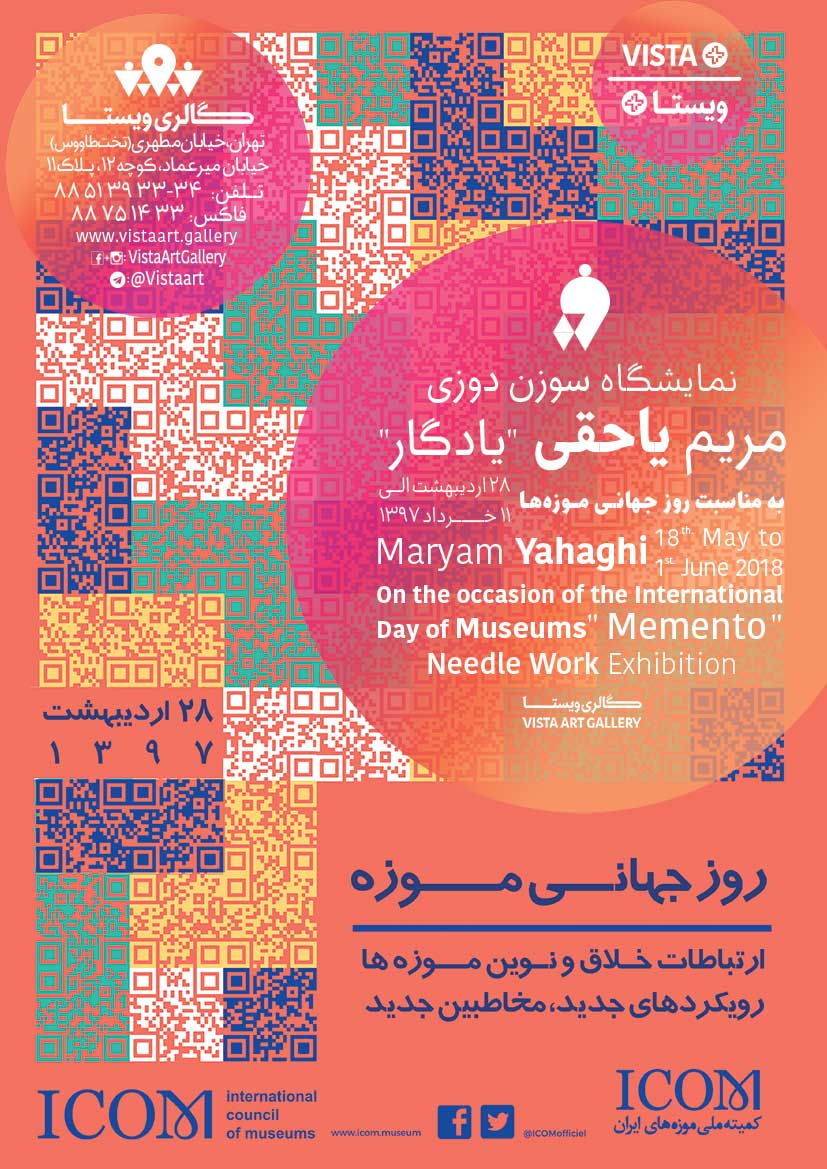 First up this week is Memento at Vista Art Gallery. The exhibition focuses on needlework and is part of the International Day of Museums.
Located slightly north of the hub of art galleries in the Karim Khan area, Vista Art Gallery is a unique location to promote one's creativity.
Also, Vista Art Gallery is also showing a painting and video art exhibition by Hamid Jafari Shakib which will also run until June 1.
The exhibition will run until June 1 and opening hours are 16:00 to 20:00 daily except Saturdays.

2: Pure Drawing Museum
Also on until May 29 is the exhibition at the Pure Drawing Museum called Outbreak. The exhibition commenced over the previous weekend, however, you've still got chance to see the work.
Opening hours for the exhibition are 14:00 to 21:00 daily.
3: Silk Road Art Gallery

The well-established Silk Road Art Gallery is exhibiting an exhibition by renowned Iranian artist Ebrahim Noroozi until June 3.
The exhibition is on from 16:00 to 20:00 daily.
"The narrative of a dream the is a story of internal mood and state. A story of life, and of facing the outside world through the inside. The result is two worlds: the world of dreams and the world of reality. A dream that is so closely tied to the internal reality that it tends to show up every moment, everywhere. Time and place and the mind are woven together and make a world that nobody else can see: your very own world, a colourful world, with colourful ideas, a world so distant from external realities. And there is the real world, which is neither white nor black, and is only black and white, that you have to understand and live with."

  4: Negar Art Gallery

Here's your last chance to see Negar Art Gallery's latest exhibition closing on May 23rd uptown in Gheytarieh.
The short exhibition will be open today and tomorrow from 16:00 to 20:00 where you can see the work of Ayda Biabangard.
Interested in knowing more about Iranian creativity and culture?