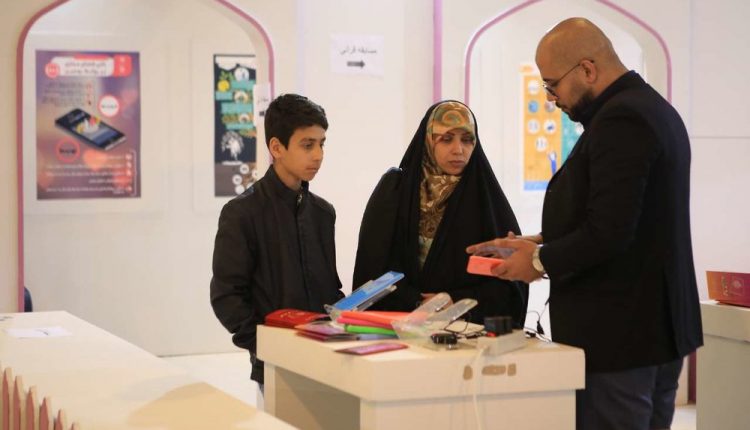 Image: IRNA
International section of Tehran's Quran Exhibition opens on Sunday
According to the organizers of the 26th International Holy Quran Exhibition in Tehran, the international section of the annual exhibition will open to viewers on Sunday.
The 26th International Holy Quran Exhibition which is currently underway at Tehran's Imam Khomeini Mosalla will open its international section on Sunday, May 27. It will feature portraits of 20 Asian Quranic experts who have lived over the past two-hundred years.
Several narrators are said to explain the character of these experts during the exhibition which will run until Monday, June 4.
A variety of other programs and exhibits, including the presentation of dozens of world magazines, periodicals and other media publishing articles on the Quran and Hadith, have also been set up to be demonstrated in the international section of the exhibition.
The annual exhibition is organized every year during the holy month of Ramadan.
According to the Deputy Culture Minister Abdolhadi Feqhizadeh, a number of Quran activists and those figures active in promoting the Quran will be honoured during the exhibit that will be running until June 4.
A number of meetings, seminars and art exhibitions on the Holy Quran are scheduled to be organized on the sidelines of the event.
In addition, a number of academics and cultural scholars from several Muslim countries are expected to attend the exhibit.
Dozens of publishers from other countries are scheduled to showcase their latest offerings on the Holy Quran. In addition, groups of international artists have been invited to hold workshops and exhibitions during the event.