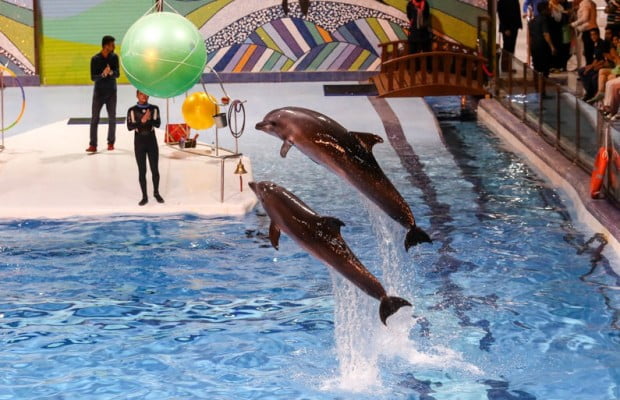 Tehran Dolphinarium offers spectacle for all the family
Are you interested in taking the family for a different sort of day out? Well, you may not have heard but Tehran has its own dolphin show just at the base of Milad Tower.
Opened in 2015, the Tehran Dolphinarium has entertained customers for the past few years with several shows daily. The well looked after dolphins and seals are looked after with the highest level standards.
This is the first non-coastal dolphinarium in the Middle East and according to its managers the highest one in the world, considering Tehran's altitude.
The are four sea lions in the park, originally brought over from Spain, the Netherlands and South America. As well as dolphins brought over from Europe.
The aquatic centre can hold some 1,200 people and offers several shows throughout the day.
The organisers of the site say that the dolphinarium is designed to replicate the sea animals natural surroundings. In terms of technology, all the sea animals have trained veterinary staff on hand to look after their wellbeing.
Ramadan 2018 special offer
According to a local deals website, the Dolphinarium is offering a special price for those interested in seeing the show during Ramadan 2018. Check out the deal here!