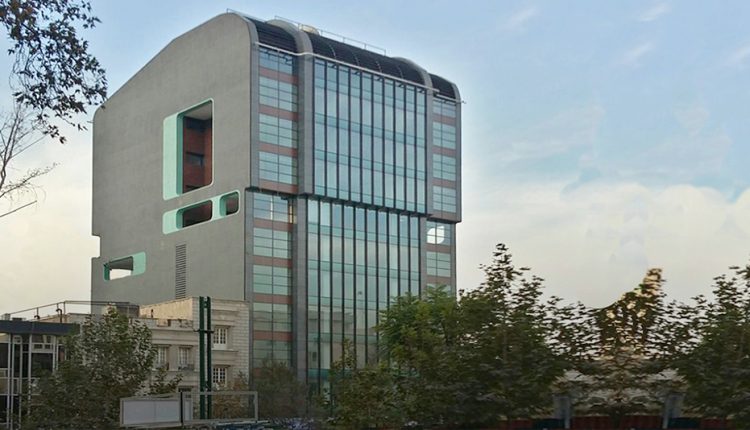 Courtesy: Sarv Corp Ltd
Servcorp: The best business community to be part of in Tehran
Sponsored: Creating a unique mix of social and work
Working in Tehran is a wonderfully exciting experience, where you, as the newbie will learn all sorts about the business culture of the city.
What better way to learn more about the culture of the capital and the local business environment than with your peers, both domestic and international who can impart some of their on-the-ground knowledge.
With Servcorp's newest offices in Tehran, you can use the best the international business community has to offer to connect with your research and experience of the Iranian market.
Servcorp, an originator in the social and virtual office space, has seen rapid growth in the market for shared working spaces in the Middle East and North African regions over the past decade.
Investment in the Iranian market has seen the company expand its footprint over the past few years to soon offer two spaces due to overwhelming demand for flexible office space. The company is one of the leaders in the industry, and the rollout in the Iranian capital is seeing more international businesses use the flexible and serviced office to their benefit at a low cost to their in-country budgets.
Benefits of Community
Servcorp which has the edge over its competition makes use of its massive network of clients, which number at 35,000 globally, and hundreds of working spaces in Asia, Africa, Europe and Australasia.
"Through sustained investment in modernising our business template, we are positioning ourselves to remain a leading flexible workspace provider in Europe, the Middle East, India and soon, we expect, in Africa (EMEIA). Through investment in co-working, in particular, we are transforming our members' relationship with the traditional office set-up. Our workspace environment is a truly distinctive blend of professional yet comfortable spaces, with back-end systems, high-quality services and a global presence in iconic locations."
It is this blend of professional and social which creates the unique atmosphere in Servcorp's office spaces in Tehran. Also, the professional layout of the company's spaces in Tehran makes accessibility and meetings all that more accessible to keep in touch with your work colleagues.
Best of all, if you sign up this month you get a free one month's trial of the virtual office space in Tehran!
The Online Community
What is also unique about Servcorp is their extensive membership network, which anyone of their customers can utilise. You can use the internal Servcorp telephones to call other clients for free! So, if you have the need for a social entrepreneur or even an accountant, there will definitively be one at the other end of the line somewhere around the world.
Indeed, the community directory is one of the perks of working in Servcorp offices anywhere in the world, the extensive network of members in 53 cities across 23 countries makes finding the answer to your questions all that easier. Then again the number of experts in Tehran is also growing, so you can use their help while going for a coffee.
Servcorp Group, which is headquartered in Sydney and listed on the Australian Securities Exchange, is a global brand employing 850 staff and servicing 35,000 members in 53 cities across 23 countries. The Company is currently focused on growing its co-working offering, with new designs and fit-outs for workspaces supported by sophisticated online and digital services.
For more information contact Country Manager Sogol Joudi who can help you with getting set up!
Contact Country Manager Sogol Joudi for more information.
sogol.joudi@servcorp.me – www.co-hq.ir
Tel: +98 (21) 75 98 17 00
Where is Servcorp in Tehran?