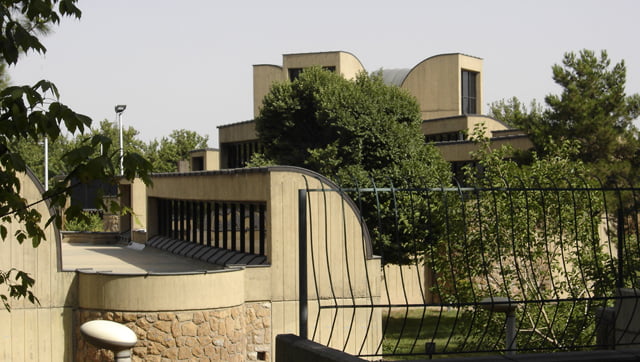 CC: MR360
Tehran Museum of Contemporary Art closed for renovations until November
Tehran Museum of Contemporary Art (TMOCA), Iran's centre of contemporary art from the 20th century onwards, will remain closed until November for renovations, according to a press release by the cultural institutions.
The museum which was built in the early 1970s has never previously been closed for this long of a period, but significant amounts of structural work need to be done to bring the building back into its former glorious state.
Ali Mohammad Zare, the director of the museum said earlier in January this year, that the museum would need more than $1.5mn in funding to overhaul the ageing structure.
The TMOCA archives will also go under serious renovation following damage to the lower floors due to water damage in previous heavy rains, he added.
However, not to worry, if you're a culture vulture there is a series of great exhibitions by private galleries ongoing every week in Tehran. Be sure to check out our Art & Culture section for further information.
Still, if you're walking by the Museum towards the Carpet Museum of Iran be sure to check out the fabulous art pieces by German-British artist Tony Cragg, which are situated in the gardens of the museum.
Also, why not make a visit to the Carpet Museum of Iran, which houses some of the most expensive and rare-to-find Persian carpets just further north of the art museum.