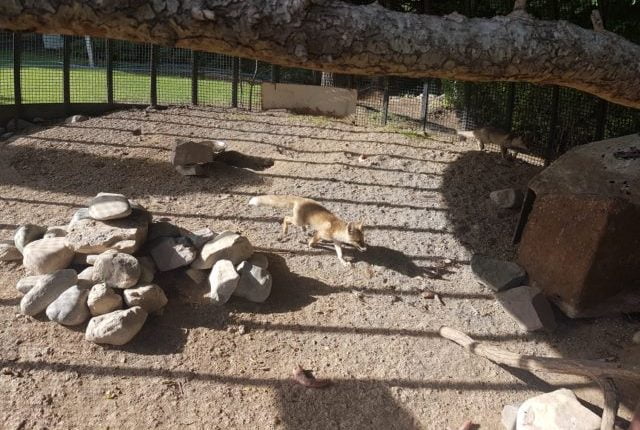 Urban foxes delivered to Darabad Museum for safekeeping
Foxes in Tehran!
Here's one for animal lovers. A member of the public came across a family of foxes in the north of Tehran and had delivered them to Darabad Museum for safekeeping in the first gesture of its kinds recorded by the Tehran Municipality this week.
"These foxes were discovered by one of the citizens in an unfavourable condition, and they needed to be cared for by experts and vets at the museum and examined in one of the cages of the museum," the Director of the museum Dr Majid Navariyan said.
These foxes are currently recovering and will return to nature as long as they have the necessary conditions for living in a natural environment.
Good news for those who love foxes, as you can now visit them while they are on the mend, although don't poke your finger through the cages!
While you're there!
If you didn't know, Darabad Natural History Museum has many living and taxidermied animals on display. Be sure to check out the peacocks parading around!
Also, why not check out the Doctor Land and Human Park play areas for kids, according to one family who recently visited, children can learn all about healthy living and the human body at the southern end of the park.
Where is Darabad Museum?