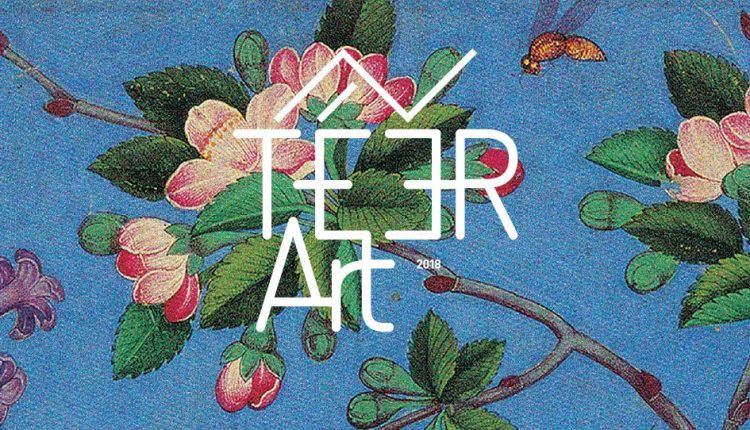 TeerArt week begins in Tehran
The first ever TeerArt Week has begun in Tehran, with 10 galleries taking part, be sure to check out what's on across the city! If you're wondering about the name, it is currently the Persian month of Tir — hence the name.
TeerArt is the first effort in Iran to develop resources and infrastructure for establishing an international art fair based in Tehran. The first edition of TeerArt will feature ten galleries based in the capital with focusing on ambitious presentations by emerging and established contemporary Iranian artists. TeerArt aims at bringing together galleries, collectors, arts professionals, art enthusiasts and the public to provide an opportunity to engage with the exciting world of Iranian contemporary art.
TeerArt's debut edition will be the first event of this scale gathering a selection of Tehran's galleries under one roof. Although local in its current iteration, TeerArt has been meticulously designed to meet international standards in order to present a coherent display of Iranian art today to the worldwide arts community. We believe in TeerArt's potential to become a larger event with a wider scope in its future editions.
Founded by Dastan's Hormoz Hematian and directed by Assar Gallery's Maryam Majd, the first edition of TeerArt will be presented and organized by the two respective galleries and organized by Ava Center at its 1700-sqm. space on the centre's 8th-floor in the northeastern Tehran neighbourhood of Aghdasieh.
The ten Tehran-based galleries participating in the first edition include Ab/Anbar (est. 2014 by director Salman Matinfar), Ag Galerie (est. by director Simindokht Dehghani), Assar Gallery (est. 1999 by co-director Omid Tehrani, co-directed by Maryam Majd), Azad Art Gallery (est. 1999 by co-founders and co-directors Rosita Sharafjahan and Mohsen Nabizadeh), Dastan's Basement (est. 2012 by director Hormoz Hematian), Etemad Gallery (est. 2002 by co-directors Mina and Amirhossein Etemad), Khak Gallery (est. 2002 by director Mandana Farahmand Pooya), Mohsen Gallery (est. 2010 by director Ehsan Rasoulof), O Gallery (est. 2014 by director Orkideh Daroodi), Shirin Gallery (est. 2005 by director Shirin Partovi).
Talks and Events
TEERTALKS 2018
Organised by Pejman Foundation
Conceived by Sohrab Kashani
Program PDF (EN) Program PDF (FA)
Tuesday, 26 June 2018

Panel Discussion #1
Iranian Art Market
4-5:30 PM
Moderator: Dina Nasser-Khadivi
Panelists: Zahra Jahan-Bakhsh, William Lawrie (Skype), and Roxane Zand (Skype)
Panel Discussion #2
The Role of Art Fairs in Boosting Local and International Art Market
6-7:30 PM
Moderator: Maryam Majd
Panelists: Myrna Ayad and Hormoz Hematian
Wednesday, 27 June 2018

Panel Discussion #3
Collecting Contemporary Art
4-5:30 PM
Moderator: Hamidreza Pejman
Panelists: Daniele Balice, Kamran Diba (Skype), and Huma Kabakci (Skype)
Lecture and Q&A #1
The Rise of the Global Art Market / Collecting Photography
6-7:30 PM
Lecturer: Jeffrey Boloten
Thursday, 28 June 2018

Panel Discussion #4
The Role of Vision in Gallery Processes
4-5:30 PM
Moderator: Ashkan Zahraei
Panelists: Amir Hossein Etemad, Orkideh Daroodi, Yasaman Matinfar, and Ehsan Rasoulof
Panel Discussion #5
Institutional Collecting through Art Fairs
6-7:30 PM
Moderator: Yashar Samimi Mofakham
Panelists: Clare Davies (Skype), Louisa Macmillan (Skype), and Venetia Porter (Skype)
Friday, 29 June 2018

Lecture and Q&A #2
How the Art Market has Tremendously Changed in the Last Years?
2-3:30 PM
Lecturer: Judith Benhamou-Huet
Panel Discussion #6
Prints & Multiples: Developing Collections
4-5:15 PM
Moderator: Yashar Samimi Mofakham
Panelists: Ali Bakhtiari, Richard Noyce (Skype), and Tarlan Rafiee
Saturday, 30 June 2018

Panel Discussion #7
Making Private Collections Public
4-5:30 PM
Moderator: Ali Bakhtiari
Panelists: Mohammed Afkhami (Skype), Ehsan Lajevardi, and Hamidreza Pejman