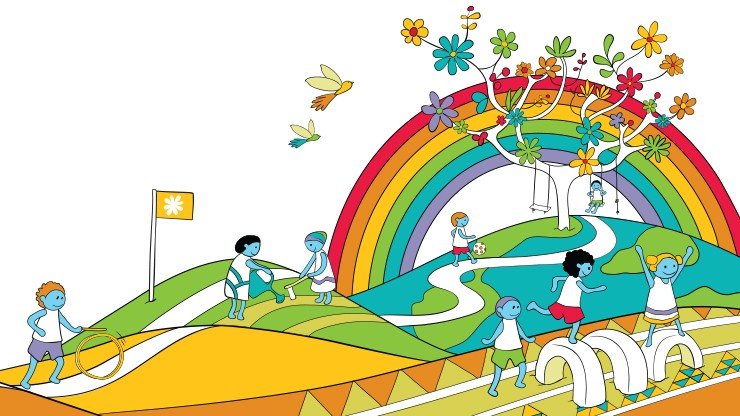 Image courtesy of Roche
Roche sponsored charity walk for kids on Friday
Promotion: Charity Walk
One day can change a child's future
A special event will be held this weekend raising funds for disadvantaged children across the globe in association with Roche, which is present through its local affiliate Roche Pars.
The event in question is a sponsored walk from the Roche Pars building near the Water and Fire Park, in near Vanak and through the park.
The Children's Walk Event will start promptly at 9:30am, with registration from 9:00am to collect your registration pack at the Roche Pars Building and we will walk to Pole Tabiat Park where we will do a circuit around the park. The walk will finish at Tehran's famous natural bridge where drinks and refreshments will be provided!
About the charity event
The Roche Children's Walk is the primary funding source for Re&Act. It is the signature global employee event. Every year Roche employee walkers from across the globe join together this fundraising initiative that supports humanitarian aid, particularly for vulnerable children.
Begun as a pilot project with 1,300 walkers from three Roche sites (Basel, Nutley and Palo Alto), the Children's Walk has now seen over 200,000 employees participate from more than 144 sites.
The money raised by employee walkers is matched by Roche and used to support children's initiatives in developing countries. To make sure that employees can also make a difference within their own community, sites can also contribute up to 50% of the total funds raised to support local projects, helping children receive much-needed food, healthcare, counselling, shelter and education.
All money raised is matched by Roche's local affiliate up to IRR5mn per employee.
Roche Children's Walk
Starting in 2003, Roche employees have annually raised money for children in need in more than 90 communities in which Roche operates around the world.
Learn more about the supported projects on www.react.roche.com.
Please join the employees in supporting Roche Children's Walk 2018 on 29th of June.