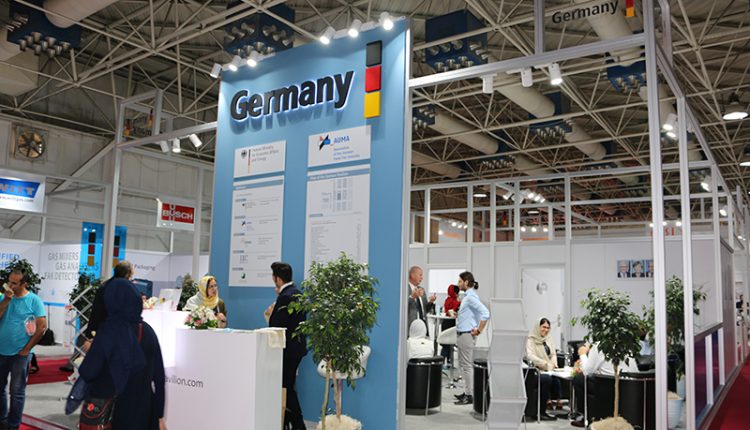 Still time to head to the Food & Agriculture Show in Tehran
Tehran hosts dozens of international exhibitions every year, and 2018 is no different with the 25th Iran-Agro Exhibition which encompasses, Iran Food + Bev Tech, Iran Food Ingredients, Iran-Agro, Iran Food + Hospitality and Iran Bakery + Confectionary until July 2.
Yes, that's right we missed this one previously but the large expo covers all areas to do with food from field to plate, so why not head on over to the expo and meet with local and international firms representing their respective sectors.
Thousands of new products are to be presented by exhibitors from Belgium, China, the Czech Republic, Germany, Greece, India, Iran, Italy, South Korea, Lithuania, Moldova, the Netherlands, Norway, Poland, Portugal, Romania, Russian Federation, Singapore, South Africa, Spain, Thailand, Turkey, Ukraine and the UAE, according to a report covering the event.
What did the organiser say?
"Iran is one of the world's 20 strongest economies.
An energy superpower with the world's largest natural gas supply and the fourth-largest proven oil reserves. Iran's growing 82 million strong population represents the second most populous nation in the Middle East and the 17th most populous in the world.
The official message adds: "A huge market for capital and consumer goods. A financially healthy country, a young and western-oriented population with a strong interest in modern and sophisticated products and technology.
A top-five producer in the world of apricots, cherries, sour cherries, cucumbers and gherkins, dates, eggplants, figs, pistachios, saffron, quinces, walnuts and watermelons. Experts predict a sharp increase in agricultural production in the coming years"
Where is the exhibition?
For more information check out the PDF provided by the organisers.