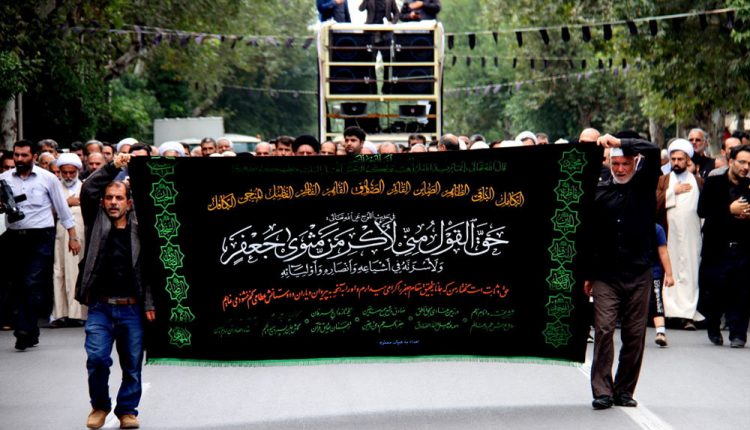 Mehr News Agency
Bank Holiday: Martyrdom of Imam Sadeq
July 9, 2018, is a bank holiday in Iran commemorating the martyrdom of Imam Sadeq (SA) who died in 765 due to a poisoning by Al-Mansur.
Jaʿfar ibn Muḥammad al-Ṣādiq commonly known as Jaʿfar al-Sadiq or simply al-Sadeq (The Truthful), was the sixth Shia Imam and a major figure in Shia Islam.
He was a descendant of Ali on the side of his father, Muhammad al-Baqir, and of Muhammad ibn Abu Bakr on the side of his mother, Umm Farwah bint al-Qasim.
Muhammad ibn Abu Bakr was raised by Imam Ali but was not his son. Ali used to say: "Muhammad Ibn Abu Bakr is my son but from Abu Bakr's lineage". Al-Sadiq is the 6th imam and recognized by all Shia sects as an Imam, and is revered in traditional Sunnism as a transmitter of Hadith, a prominent jurist, and mystic.
Despite his wide-ranging attributions in a number religious disciplines, no works penned by Ja'far himself remain extant.
When was he born?
Al-Sadiq was born in either 700 or 702 CE. He inherited the position of an imam from his father in his mid-thirties.
As an imam, al-Sadeq stayed out of the political conflicts that embroiled the region, evading the many requests for support that he received from rebels. He was the victim of some harassment by the Abbasid caliphs, and was eventually, according to most Shia Muslims, poisoned at the orders of the Caliph al-Mansur.