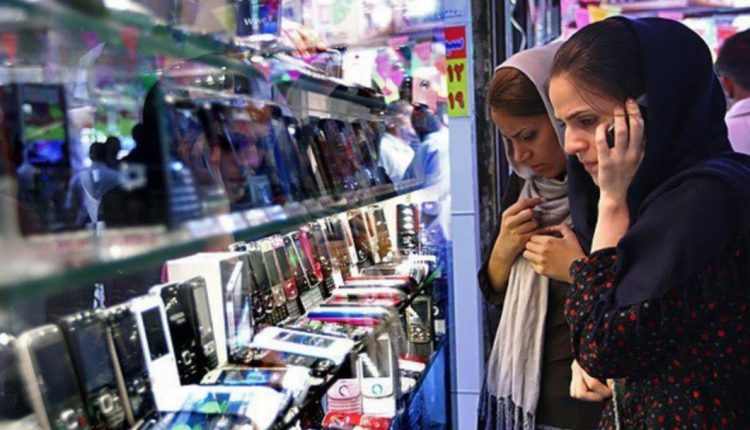 CC: Fars
Update: Buying a mobile phone in Iran
Best deals on mobiles in Tehran
There has been a lot of confusion in recent weeks over the price of mobile phones. Previously, and I can personally vouch for this, brand new flagship mobiles in Iran were often at times 30% less than in other countries – using the unofficial rate.
Now, with the recent currency fluctuations, as well as mobile phone importers being outed by the Telecoms Ministry for hiking the price after importing them at the official dollar rate and then selling them on at the unofficial rate. We thought we should explain a few things.
Importing a phone
You could bring your phone to Iran if you bought it outside. However, there are several ifs and buts; you need to consider.
Firstly, if you intend to spend an extended period in the country, or even visit multiple times, your phone will be registered on the local network if you use a local SIM.
Secondly, if your phone suddenly loses signal, that is not the handset at fault, it could very well be that your phone has been on the local networks for an extended period and now classed as being "used daily."
CHECK OUT THE PREVIOUS ARTICLE ON REGISTERING HERE>>>>
If the latter is the case, then you should go to a local telecoms office and register your phone, which now means paying an import tax levied by the local tax administration. We've heard several accounts of this working with friends of ours. However, it was not a straightforward procedure, and you must take someone local to fill out the forms if you are unable to speak or write in Persian.
Buying a local phone
If that first option sounds like a nightmare (it is), then we suggest you buy a mobile inside of Iran which has already been registered. Retailers are now open again and are looking to offload their stock.
However, there is a caveat! To make sure you're not paying over the odds for a mobile, be sure to check local price comparison websites like Emalls.ir, which lists several of the large suppliers along with smaller retailers with more competitive pricing.
In recent weeks, we've been checking some prices on the price of phones in Iran and those outside. Some retailers are jacking up prices with the unofficial rial rate, while others are not milking the situation.
Using the Huawei Y7 Prime as a good example (which is at the lower end of the market), the price of this handset starts from IRR13mn to IRR24mn, as you can see a wildly varying price for a half decent phone.
Using the UK as a decent price comparison resource, that phone sells in that country at the lowest price of £138.42, including VAT. So, the amount by the local store is fair. But you will not find more significant discounts than that mostly these days.
Why do we use the UK? Simplicity, according to the unofficial exchange rate, the GBP is just of IRR100,000 for each pound sterling, so you can at least grasp the price without having to play with calculators.
Your options?
There are plenty of online stores in Iran which offer decent prices, but as some have suggested, the official foreign exchange rates are not going to be passed on to the consumers, otherwise, there would be a tertiary market of sellers on the black market.
So, our advice is this: check the price against abroad, if it doesn't look stupid and inflated then you at least will get a comparative deal.
Also, check out our previous article on the best bazaars around Tehran for mobile phones.