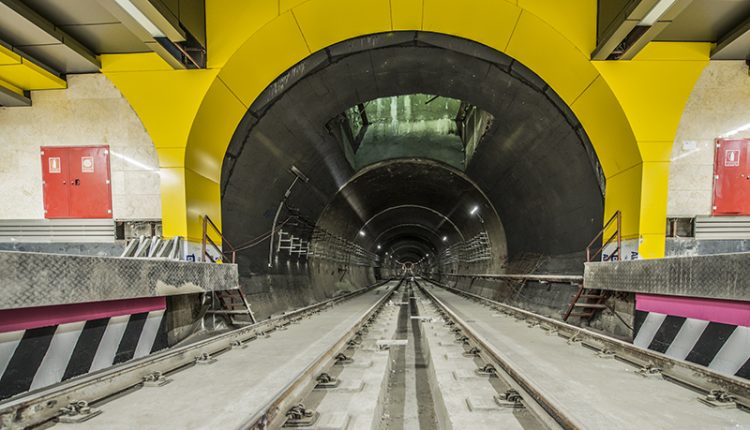 Line 7 joins Tehran Metro expanding east and north
Tehran Metro's New Line
The first phase of Line 7 of Tehran Metro has been inaugurated at a ceremony attended by Tehran's mayor, Mohammad Ali Afshani, Chairman of Tehran's City Council Mohsen Hashemi Rafsanjani among other officials.
The first phase of this new line which covers a 6-kilometre stretch of rail track includes five stations linking five stations. The stations are namely Mahdiyeh, Beryanak, Kumeil, Rudaki, and Navvab-e Safavi respectively.
Last year an initial 22km section of Tehran Line 7 from Meydane San'at in the north to Basij in the southeast was inaugurated but it was later closed citing safety reasons. The line will be operating like others from 5:00 A.M. to 22:00 P.M and trains will be operating every 15 minutes.
Where does the line go?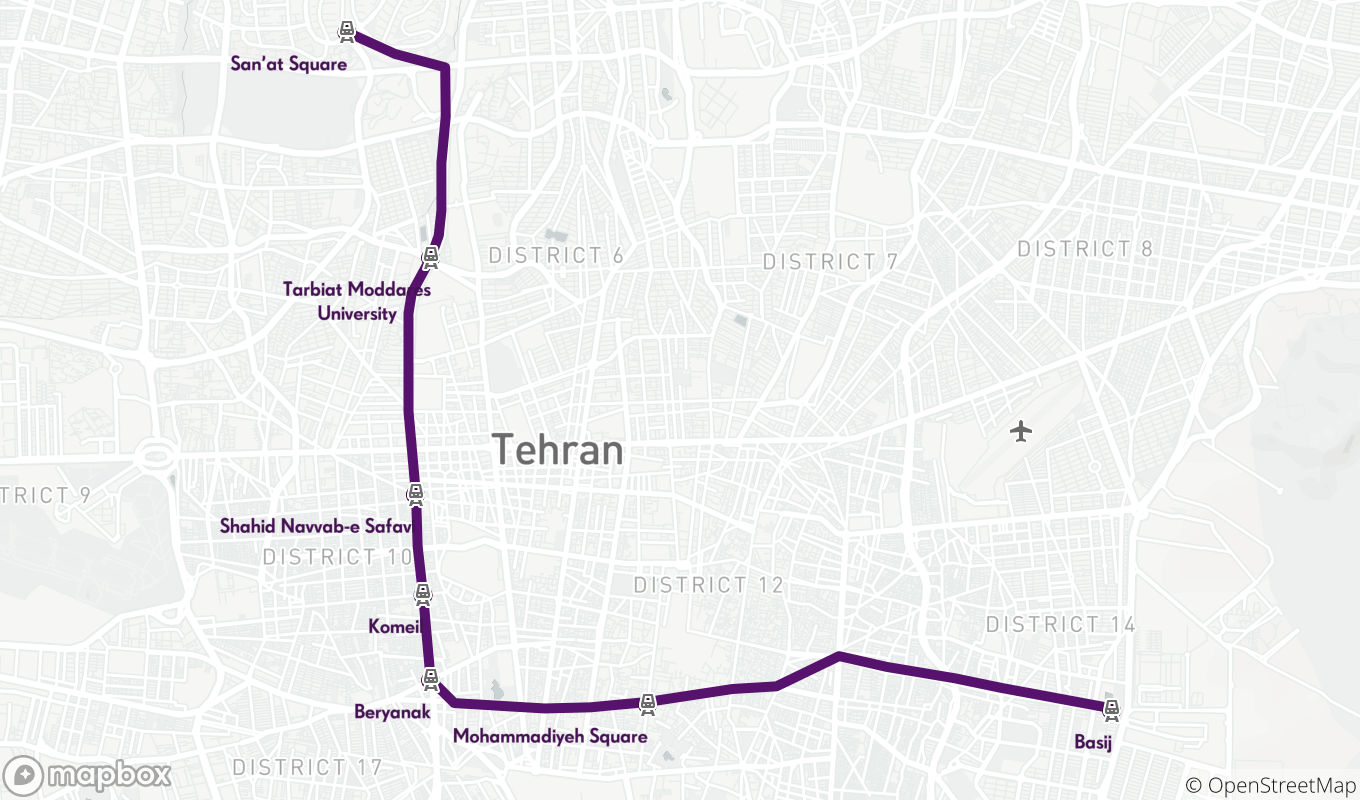 In addition to the re-opening of Line 7, the Mahdiyeh station also became operational on Line 3 of Tehran Metro where both lines 7 and 3 have a conjunction. Line 7 also has a junction with Line 2 at Navvab-e Safavi station.
According to published reports, Line 7 has the longest underground section on the Tehran metro network and it is also the deepest which runs up to 56m below street level. The 31-kilometre line will cover 34 stations when completed.
Along with Line 6, Line 7 will form a metro ring around the center of the Iranian capital. The next phase of Line 7 is expected to become operational by February 2019 and later completed by July 2019.
The CEO of Tehran Urban and Suburban Railway Company also announced today that the first phase of Line 6 will open by the end of this year and will be completed in the next Iranian year. The 35-kilometre line which runs from Sulqan in the northwest to Dolat-Abad in the southeast will cover 27 new stations.