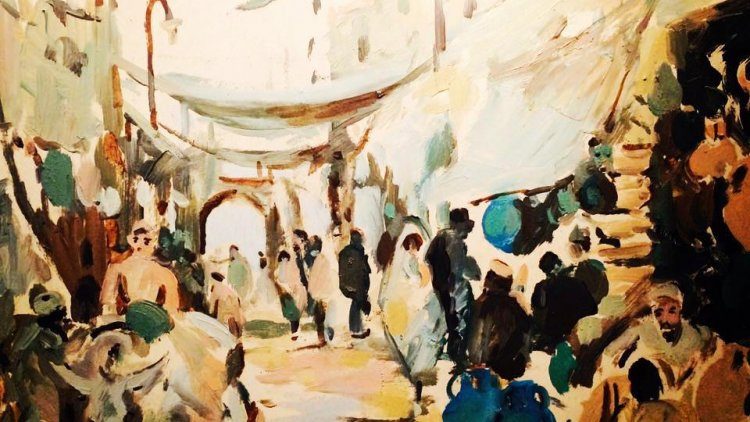 Impressionist Works of Iranian-Armenian Painter at Display in Tehran
The Naghshe-Jahan Gallery is hosting impressionist paintings of the late Iranian-Armenian painter Nahapet Nahapetian until August 2.
According to local media, some 30 paintings which Nahapetian created throughout his artistic career are being displayed at the Naghshe-Jahan Gallery in northern Tehran. The paintings have different subjects which include landscapes, portraits, old bazaars and various Iranian tribes.
Nahapet Nahapetian who was born in 1941 in Jolfa, Isfahan later moved to Tehran and followed his artistic career. He died in 1994 after being diagnosed with a brain tumour.
Impressionism is a painting movement which originated in France in the 1860s. The main characteristics of the style are by representing the visual impression of the moment, especially in terms of the shifting effect of light and colour. The pioneers of this school of painting are Camille Pissarro, Claude Monet, Edouard Manet and Pierre Auguste Renoir among others.
Where is Nagshe Jahan Gallery?
The Naghshe-Jahan Gallery is located at No. 9, Mahmoudi 2 St., Hafez St., Sa'adi St., Homayounfar Ave., Niavaran neighbourhood.