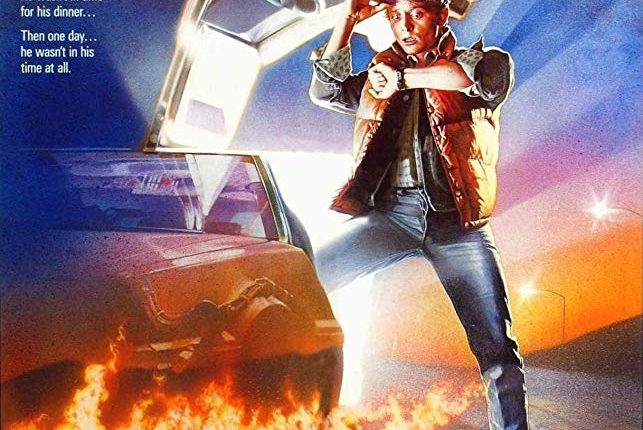 Courtesy of Raj Gallery
Something different: Back to the Future on at Raj Art Gallery
Remember Back to the Future? It seems a local art gallery will be showing the movie later this week as a one-off show!
According to Tiwall, you can catch the movie for a little IRR100,000 on Monday 13 August at 18:00 hours. For those who have never seen the awesome 1983 classic/futuristic movie, here is a synopsis below!
Marty McFly, a typical American teenager of the Eighties, is accidentally sent back to 1955 in a plutonium-powered DeLorean "time machine" invented by a slightly mad scientist. During his often hysterical, always amazing trip back in time, Marty must make certain his teenage parents-to-be meet and fall in love – so he can get back to the future. Written by Robert Lynch.
As a child, I used to watch this movie religiously. I loved the chemistry between Doc Brown and Marty McFly, I loved the all too familiar soundtrack and the ridiculous way in which George McFly laughs. This movie has become such a nostalgic and feel-good film for me. I had the good fortune to see all three 'Back to the Future' movies in the cinema last year and it was such an experience to watch this timeless classic with people who enjoy this film as much as I do. Everyone has to see this film at least once in their life! Such an amazing, funny Sci-Fi from the 1980's. I just can't get enough of this movie – it will just never get old. Cannot recommend it enough!
Where is Raj Art Gallery?