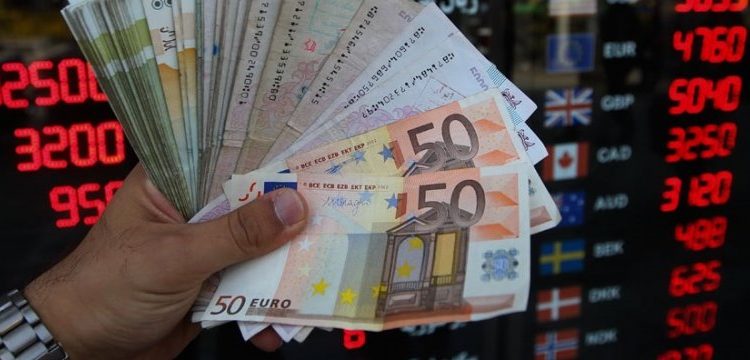 Iran's Central Bank raises outbound travel currency to €5,000
Outbound travel currency relaxed
According to the latest initiative taken by the Central Bank of Iran (CBI), all travellers planning to leave Iran can obtain as much as €5,000 or its equivalent in other currencies.
Under the latest monetary policies announced by the government earlier this week, all bureaux de change are again allowed to resume service for 23 different services including for travellers planning as well as overseas visits.
According to the new directive, the buying and selling of all foreign currencies — at any amount — which was banned back in April are allowed again and all legal exchange houses can purchase any hard currency in accordance to banking and anti-money laundering (AML) regulations.
All travellers can obtain their needed foreign currencies through the exchange houses after providing their tickets, passport and visa (for countries that require a visa) and get up to €5,000 or its equivalent from legal exchange houses. The bureaux de change are also allowed to pay up to €100 for every individual for consular services at foreign embassies (including visa fees).
All foreign travelers in Iran can also convert back their remaining IRR to hard currency before leaving the country through foreign exchange houses by providing their passport and receipt of their initial money exchange.
Based on published reports, all legal exchange houses can provide service in the following 23 criteria:
| | | | |
| --- | --- | --- | --- |
| No | Subject | No | Subject |
| 1 | Travel (Up to €5,000 or its equivalent in other currencies) | 13 | Costs of Iranian insurance companies |
| 2 | Medical Treatment | 14 | Costs of travel companies involved in sending pilgrims abroad |
| 3 | Students | 15 | Registration for international exams such as TOEFL, IELTS, GRE, … |
| 4 | Research Opportunities | 16 | Salaries of foreign workers working in Iran |
| 5 | Membership and Subscription fees in international organizations and Publication of scientific articles | 17 | International Transportation Drivers |
| 6 | Cost of Participation in International Exhibitions | 18 | Taking part in education and research courses abroad |
| 7 | Costs of legal courts in foreign country | 19 | Registration and attending scientific and special examinations abroad |
| 8 | Cost of information technology-related services such as internet | 20 | Counsel service's fee including visa fees up to 100 Euros per individual |
| 9 | Cost of holding international seminars and paying awards for festivals and tournaments | 21 | All foreign costs of travel and tourism companies |
| 10 | Payment for scientific and technical experiments, publication of ads abroad and receiving international certificates (standard, quality, …) | 22 | All costs of international postage delivery for post companies |
| 11 | Payment for purchasing movie rights | 23 | Conversion of the remaining IR Rials of foreign travellers |
| 12 | Payment for costs of all Iranian airlines including handling, landing, the salary of foreign crew, insurance fees of Iranian companies and other costs of the above-mentioned companies | | |