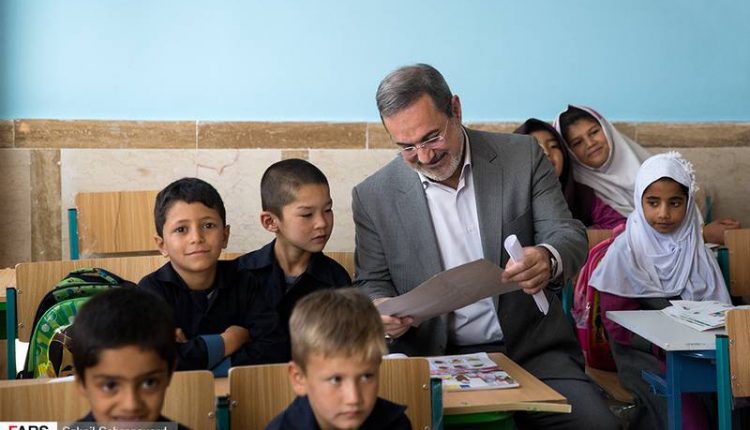 An elementary school with 6 classes has opened in Varamin, southeastern Tehran for Afghan nationals.
According to a report by FNA, The school was opened last week during a ceremony which was attended by the Education Minister Mohammad Bat'haei. Building the school was a collective attempt between Iranian philanthropists and United Nations High Commissioner for Refugees.
According to published reports, over 100,000 foreign national students go to school in Tehran, making the city the largest host to foreign students across Iran.
Up until 2015, only documented foreign students who amounted to 300,000 could enroll at schools in Iran. However, following a decree issued by the Supreme Leader Ayatollah Seyyed Ali Khamenei in May 2015, all foreign nationals, including those who have no identification and are living illegally in Iran, are now allowed to attend schools.
According to education officials, there are some 450,000 foreign national students studying at schools in Iran of which 420,000 are Afghan nationals.
Meanwhile there are several schools which are solely allocated to Afghan national students. These schools are employing Afghan teachers to teach the students, however, they are required to implement the curriculum subjects taught at other Iranian schools.
According to latest published figures, there are over 3.5 million foreigners living in Iran. Some 90 percent of the foreign nationals living in Iran are Afghans, followed by another 2 percent whom are Iraqis. This is while unofficial figures indicate the number of foreign nationals (including those living in Iran illegally) are up to 5 million people.