Tehran ILG Charity Christmas Bazaar opens on December 7!
Come one and all to the annual Charity Christmas Bazaar at Kanoon Farhangi Ghods on Iran Zamin Boulevard in Shahrak e-Gharb!
Don't miss the fabulous event for the international community in Tehran where you can find dozens of wonderful creations from both the local and international community supporting good causes in Iran.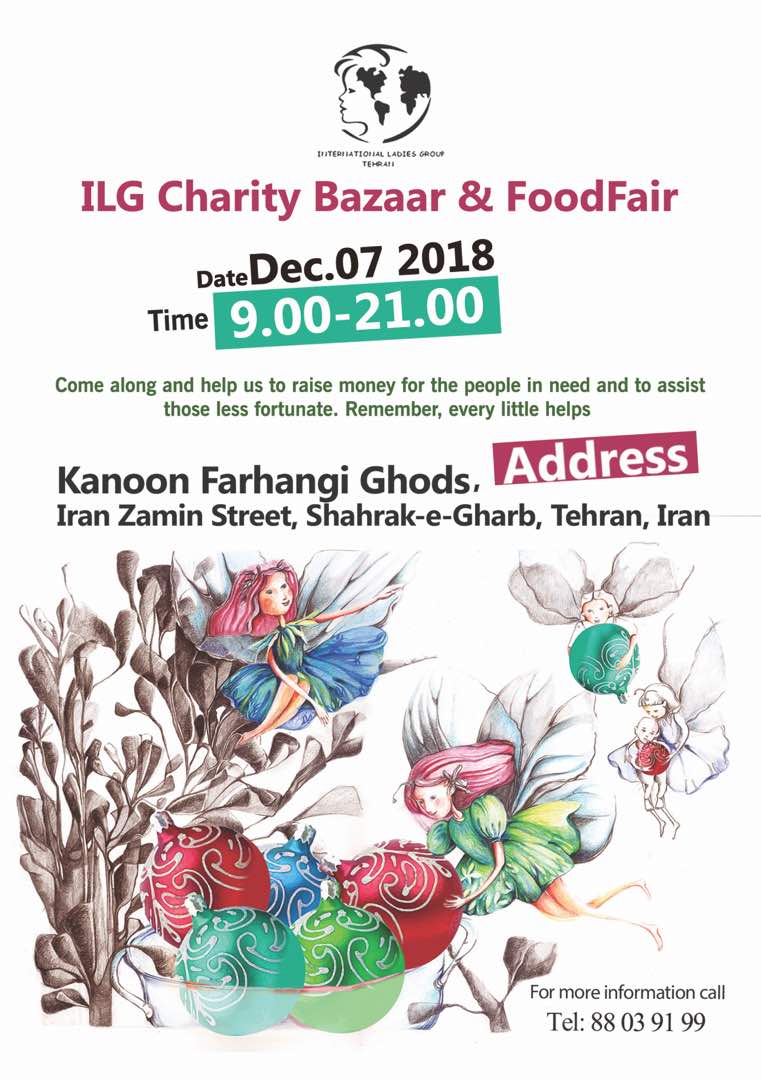 The Christmas Charity Bazaar hosted by the International Ladies Group (ILG) in Tehran is a special occasion and run annually by the good ladies looking to help good causes in Iran.
The event starts at 9:00 am on December 7 and finishes at 9:00 pm.

You can find many delicious treats including baked goods made by the ladies of the group as well as special imported foods for those of you looking for something different.
For more information on the event please call +98 (0) 21 88 03 91 99 for further information.
Where is the Christmas Bazaar?
Interested to know where else you can kit your home for the holiday period? Why not check out our previous article here!