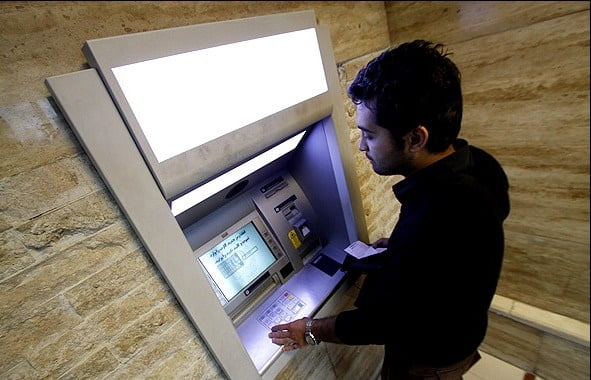 ATMs To Increase Daily Withdrawal Limit For Nowruz
With the Persian New Year (Nowruz) approaching, the Central Bank of Iran (CBI) has issued a directive, stating that the daily withdrawal limit of all Iranian ATMs will increase to 5 million rials from the current 2 million.
According to the directives given by the CBI, to meet increased demand for cash, from March 11 to April 6, 2019, the daily cash withdrawal from all Iranian ATMs will be 5 million rial.
Currently, all Iranian ATMs can only issue IRR2mn per day, but the CBI increases the withdrawal limit every year during the New Year holidays.
However, the CBI notes that the increased limit only works if clients attempt to withdraw cash from the ATMs of their issuing bank. If you attempt to withdraw cash from the ATMs of banks or credit institutions other than your issuing bank, the daily withdrawal limit will still be 2 million rials per day.
About Iranian ATMs
There are over 54,300 ATMs in Iran currently operating, and in any large town, you are no more than 1 Kilometre away from the nearest one.
When you use an Iranian ATM card in a local cash machine, you will usually have the option to choose between English and Persian language before commencing with your transactions.
According to our research using the local ATM network, 80% of cash machines in Tehran offer an English option. However, some banks including Parsian Bank do not have an English language option. Other banks like Tejarat recently upgraded their entire ATM system to support dual language.