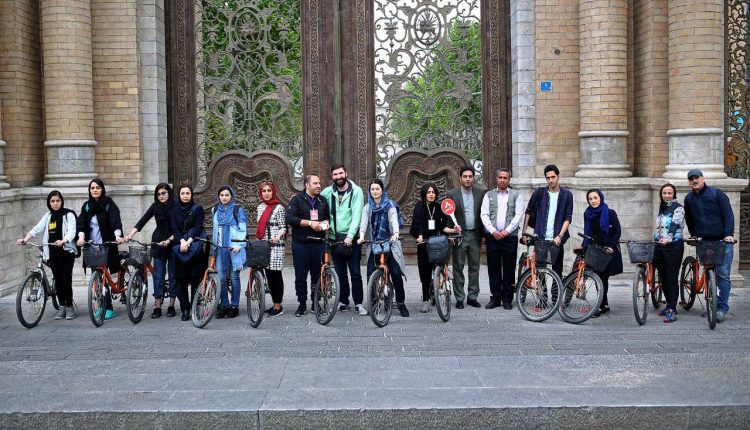 Tehran Municipality Launches Weekly Sightseeing Tours in Capital
The tourism office of the Tehran Municipality has launched free weekly sightseeing tours for Tehrani citizens.
According to the published information on the municipality's tourism office, two tours have been held in District 12 and District 11 of the metropolis since April 18 when the tours were launched.
It is said that the tours which are being operated both in walking and biking modes are in line with the municipality's efforts to curb air pollution and promoting tourism at the same time.
A group of trained guides will be accompanying the participants to provide information about the history of the capital city. Accoding to Mehdi Seif, the Head of Tourism Office at Tehran's Municipality, the tours are held from 10:00 AM to 12:00 PM free of charge.
The tours are conducted in Farsi language and there is no English language tour guide accompanying the participants yet. Information about the destination of the weekly tours will be provided at visit.tehran.ir