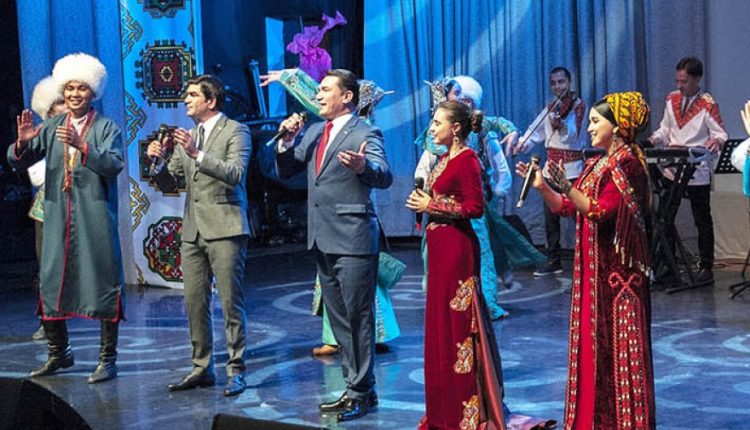 Turkmen festival kicks off in Tehran
Days of Culture of Turkmenistan opened in Tehran with a festive concert with the participation of artists of the two countries, Orient TM reported on June 17.
Turkmens, which constitute a portion of Iran's total population are one of Iran's most revered ancient tribal communities. Now, neighbouring Turkmenistan of the same ethnic group is showing its southern neighbour more of its culture.
The program of the creative event includes concerts, an exhibition of arts and crafts of Turkmenistan in the House of Iranian Artists, presentation of books in the National Library, master classes and other meetings, a round table on the Silk Road, and a screening of Turkmen documentaries in the city.
The opening ceremony of the Days of Culture of Turkmenistan took place on Sunday at Vahdat Hall (Roudaki Hall), where officials from both sides delivered speeches.
Turkmen artists will perform at Tehran's iconic Milad Tower, which is one of the main symbols and remarkable sights of the city and plays host to many events.
As part of the visit, Atageldy Shamuradov, Minister of Culture of Turkmenistan, held talks with Seyyed Abbas Salehi, Minister of Culture and Islamic Guidance of the Islamic Republic of Iran, and Abuzar Ebrahimi Turkman, Director of the Organization of Culture and Communication of the Islamic Republic of Iran, as well as participated in a joint press conference.