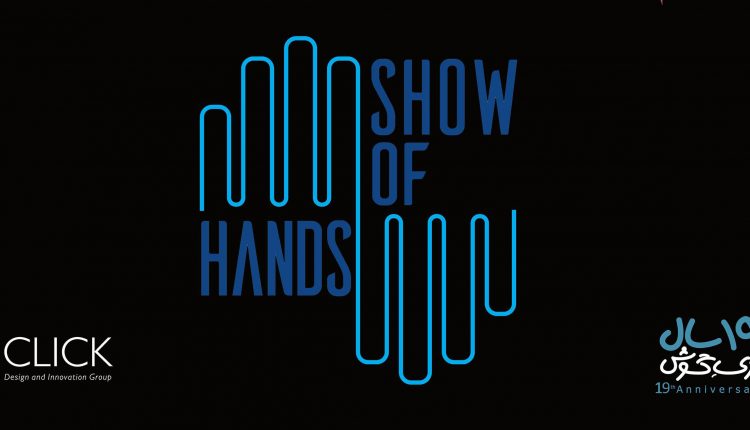 'Show of Hands' to perform 3rd music festival in Tehran
Tickets on sale now!
A group of European musicians from across Europe is to take part in the 3rd music festival dubbed "Show of Hands" in Tehran at Niavaran Cultural Centre from Aug 23-28.
This year's Show of Hands music festival is dedicated to solo woodwinds improvisations where ten European musicians from Italy, Norway, Switzerland, Sweden, Netherlands, France, Germany and Poland along with two Iranian musicians will perform.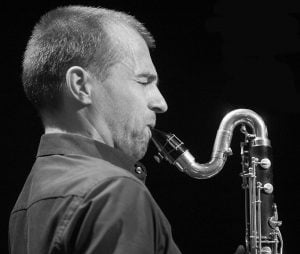 Every day, the program will start from 14:00 PM with a film screening, followed by a workshop at 16:00 PM. The film screening will be free for all, however taking part in other programs will require a ticket. Again at 18:00 PM, there will be a chance to meet the musicians and exchange views. The main performance will be held every day at 21:00 PM.
Tickets for the event are already on sale at Tiwall.com and if you're planning to take part, we suggest you buy your tickets as soon as possible since many of the seats have already been sold.
The price of tickets varies from 900,000 to 1,800,000 Rial (€7-14) depending on the row and its distance with the stage. Once you buy a ticket, you can take part in all the programs of that specific day without the need to make any additional payments.
In addition to the performances, the festival also includes a variety of other documentary films, artists and workshops that interested people can follow on the special @show.of.hands Instagram page.
Concert Schedule
Friday, Aug 23

Hakon Kornstad

Francesco Cafiso

Saturday, Aug 24

Soheil Peyghambari

Sha

Sunday, Aug 25

Simon Wyrsch

Mona Matbou Riahi

Monday, Aug 26

Anders Hagberg

Yuri Honing

Tuesday, Aug 27

David Prez

Klaus Gesing

Wednesday, Aug 28

Adam Pieronczyk

Markus Stockhausen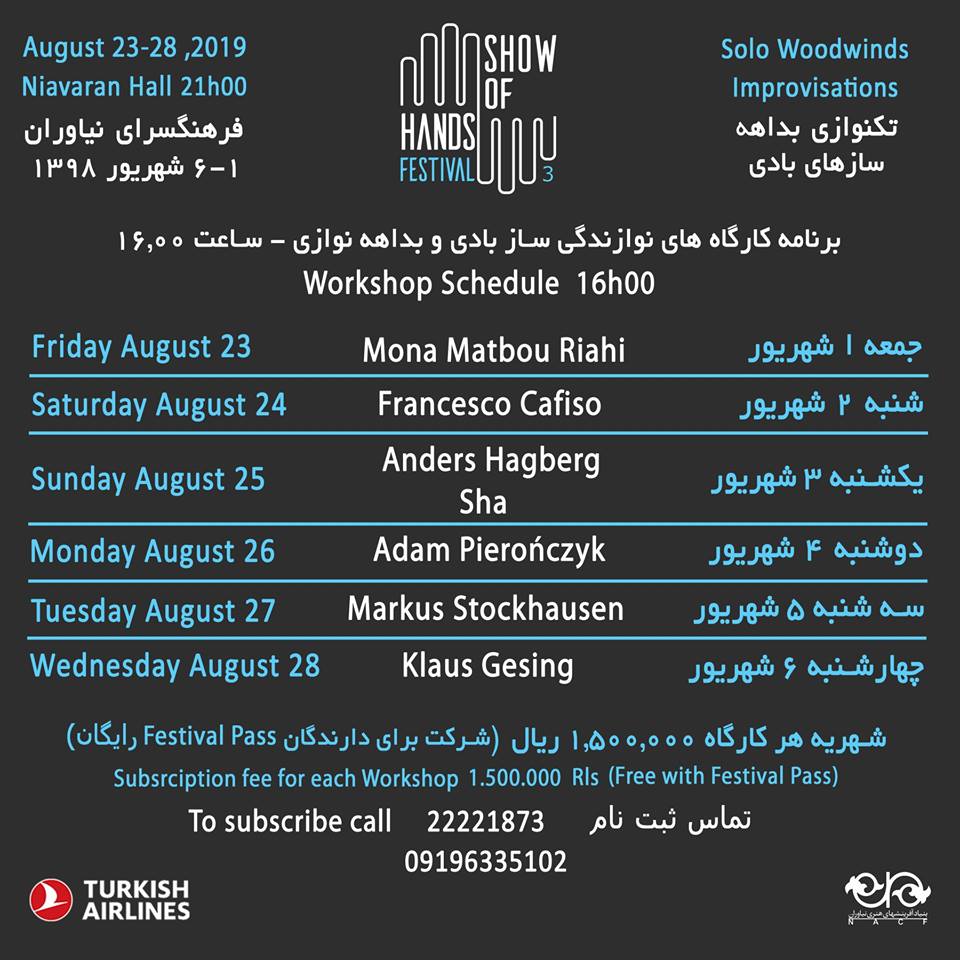 Where is the Niavaran Cultural Centre?