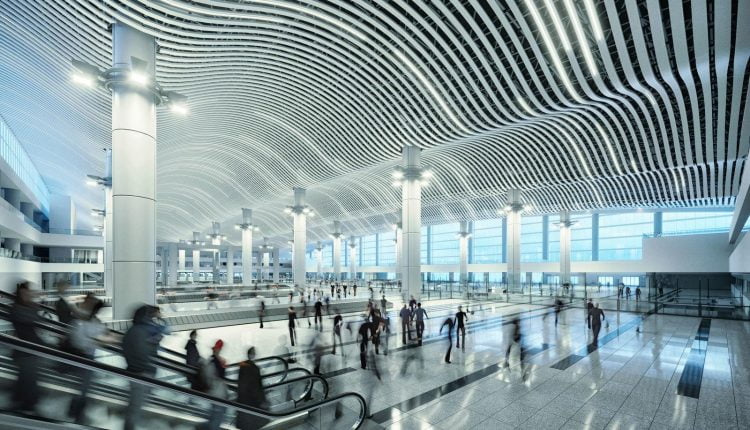 Salam terminal at Imam Khomeini Airport City to take over flights
Salam Terminal opens
If you haven't heard already, Tehran's Imam Khomeini International Airport (IKIA) or as it is now often referred to as Imam Khomeini Airport City (IKAC) has a new terminal (Salam Terminal) at the far side of the complex.
Six airlines will transfer to the new Salam terminal including Buta Airways (AZAL) effective of August, Salam Air (Oman) again on 8 of August. Later, Iraqi Airways will move over on August 12, Bravo Airways on 16 August, Iran Aseman Airlines 22 August and finally Armenia Airways on 28 August.
IKIA/IKAC has big plans underway in the next few years, with several consultations and an impressive masterplan, but like most things currently, it is not known if the larger project is moving ahead because of US sanctions.
The new Salam terminal has CIP facilities and refreshment areas, however, as a secondary terminal, it currently lacks the facilities of the main terminal.
How to pay your departure tax?
The airport is likely to offer a shuttle bus from the main carpark on the other side of Terminal 1, for those travelling. Also, arrivals should be aware that the Salam terminal is on the other side of the airport complex.
Are you interested in visiting Iran's near neighbours? Then why not book directly with Buta Airways for a weekend trip to Azerbaijan's capital Baku. Visa requirements have been relaxed in recent years for visitors from several western countries and Iran. It is now easy to pay for a visa also at Heydar Aliyev Airport in the arrivals hall – however, make sure you have foreign currency as they do not accept Iranian rial (IRR).
How to access the Salam Terminal?
If you need to access the Salam Terminal of IKIA/IKAC then make sure to head to the North Beltway road away from the main terminal. You may feel like you are on an access road, but directions for the Salam Terminal will be signposted.