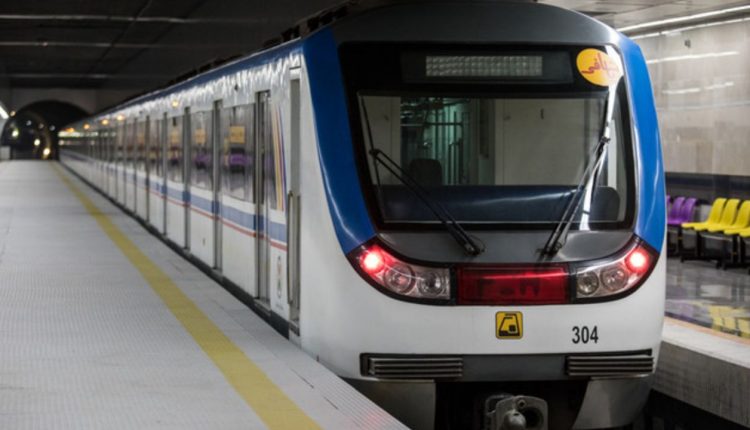 Two New Metro Stations Become Operational in Tehran
Tehran Metro Guide & Map 2019
Two new stations have become operational in Tehran's Metro Line 7 which is considered the longest underground section on the capital's metro network with 27-kilometre line covering 22 stations when completed.
According to Ali Emam, the managing director of Tehran's Metro Company, two new stations named "Basij" and "Mohammadiyeh" have become operational this week but their official opening ceremony will be held next Monday.
The Mohammadiyeh station which was previously named "Molavi" became operational in 2001 and was providing service to passengers of Line 1. Now with the opening of its Line 7 service, passengers can use it to transfer between Line 1 and Line 7.
Location of Mohammadiyeh Metro Station:
Basij is the other new metro station that has become operational in Line 7 and is located at the cross-section of Basij and Mahallati Highway in Tehran's east. Passengers will also have access to the Khavaran BRT line there.
Location of Basij Metro Station:
According to the directing manager of Tehran's Metro Company, with this new opening, there are now 10 operational stations in Line 7. Ali Emam has also told Iranian media that in the second half of the current Iranian year, 6 new stations will become operational (one station per month), bringing the total operational stations of Line 7 to 16 by year's end.
Citing financial hurdles of the project, Emam says Line 7 is expected to be completed (with 6 more stations) by the end of next Iranian year (early 2021).
If you are new in Tehran or have recently decided to use the metro to commute around the town you should know that you can take your bicycle with yourself to the metro during the weekend. However, if you're among those that use a folding bicycle, you are lucky as you can take it with yourself to the metro every day.