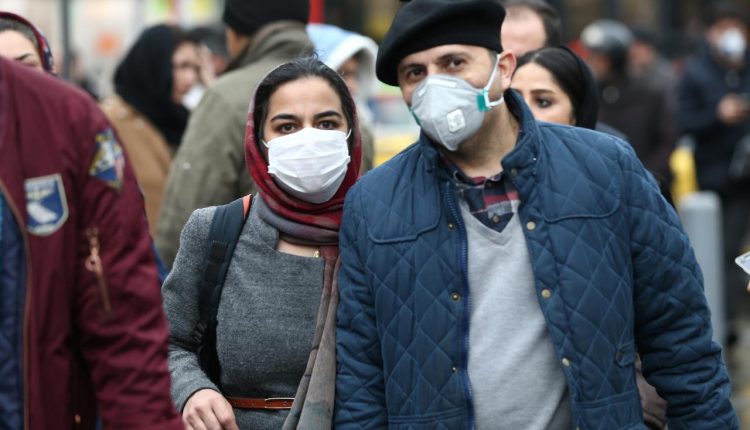 Where to go if you contract COVID-19 in Tehran
Where to go if you contract COVID-19 in Tehran
What is COVID-19?
It is caused by a member of the coronavirus family that has never been encountered before. Like other coronaviruses, it has transferred to humans from animals. The World Health Organization (WHO) has declared it a pandemic.
What are the symptoms this coronavirus causes?
According to the WHO, the most common symptoms of COVID-19 are fever, tiredness and a dry cough. Some patients may also have a runny nose, sore throat, nasal congestion and aches and pains or diarrhoea. Some people report losing their sense of taste and/or smell. About 80% of people who get COVID-19 experience a mild case – about as serious as a regular cold – and recover with no treatment.
About one in six people, the WHO says, become ill. The elderly and people with underlying medical problems such as high blood pressure, heart problems or diabetes, or chronic respiratory conditions, are at a greater risk of serious illness from COVID-19.
If you are feeling unwell?
If you are feeling at all unwell and suspect you have contracted the coronavirus and wish to consult an English speaking physician then see the list below:
Medical University
Zone
Municipality/District
Centre Name
Centre Address
Centre Tel No
(021)
Tehran
Zone 19
Emam Mohammad Bagher
No 101, between ValiAsr 3 and 5, Pirouzi St, Morteza Gord Town, before Kazemi, East Azadegan Highway
55193322
55193050
Zone 10
Centre No 10
No 584, Hashemi St, Khoshnabsh St.
668652534
66838772
Zone 17
Shahid Ahmadi Centre
Bagh Alley, Salehnia corssroad, Zamzam St, Ghalemorghi
55856818
55824030
Zone Chahrdangeh
Chahrdangeh
Janbazan Blv, Hosseinanad Mofarah Road, Chahardangeh, Saveh Road
55268556
Zone AhmadAbad
AhmadAbad
No 298, Shahid Motahari St, Emam Hossein Sq, ValiAsr St, AhmadAbad Mostophi
56713748
56718380
Zone Ghaemiyeh
Ghaemiyeh
Next to Second Rounabout, Ghaemiyeh Town
56463541
Zone 15
Emam Reza
Next to new Polic station, Azadi Blv, Ghiyamdasht
33583882
Fashafouyeh
Hasan Abad
Emam Reza Blv, Hasan Abad, Fashafouyeh, Tehran-Qom Old road
56222121
56221072
Zone 20
Kahrizak
Next to Forensic medicine, end of Shahid Beheshti Blv, Kahrizak
56523686
Iran
Zone 2
SaadatAbad
Next to Zendan Taavoni, Evin St, 24meter SaadatAbad
22115750
Zone 5
Kan
Shahid Athami St, Opposite to 1st Shahran St, Kohsar St, Shahran St, Shahran
44300894
Zone 6
Fazel
Shohadaye Sazman Ab St, Hejab St, Keshavarz Blv
88995073
Zone 9
Valfajr
West Shahid Dastgheyb St, End of Ostad Moeen St, Azadi St
66064613
Zone 18
YaftAbad
Zandiyeh St, Alghadir Sq, YaftAbad Blv
66801616
Zone 21
Tehransar
Dastgheyb St, Niloufar Blv, Golha Blv, Tehransar
44507797
Zone 22
Olampic
End of Dehkadeh Olampic Blv, Before Bank and Cinema
44759000
Shahid Beheshti
Zone 1
Taleghani
Second Flr, Next to Taleghani Pharmacy, Shariati St, Qods Sq
22218022
Zone 3
Sabarou
No 204, Majidpour St, After Alzahra Univ, vanak St, Vanak Sq,
88045061
Zone 4
Nader
No 58, Shahid Esfandani St, Jashnvareh St, 2nd Tehranpars Roundabout
77796003
77330733
Zone 7
Zahra Homayoun
No 204, Khajeh Nasir Tousi St, Taleghani T Road, Shariati St
77505976
Zone 8
Dogmehchi
No 96, Zarin Ghobayi St, South Kerman St, Resalat St
22525140
26349397
Zone 12
Shahid Jafari
No 137, Next to Fire Station, Kharabat Station, 17 Shahrivar St
33556914
33131812
Zone 13
Laylatolghadr
No 94, Aboreyhan St, Shahid Reza Jadidi St, Emamat Sq
77430067
77481216
Zone 14
Pourhedayat
No 164, Baradaran Vazehi Fard St, Shiva St, SarAsiab Doulab
33173199
Zone 15
Shobeir
No 174, Baradaran Ghanbari Alley, Before Khorasan Sq, Sout 17 Shahrivar St.
33031513