Tehran has a new electric scooter sharing company rolling out across the city! Scooters and Tehran in the same sentence?! Seriously? Dangerous much!
Yes, we too thought that, but let us have a look. Electric scooters have become increasingly popular in cities in East Asia and North America in recent years, with businesses providing commuters a service to get around via an app-based rental system. The use of electric scooters in Tehran, however, has been limited because of their intial cost and also legal status.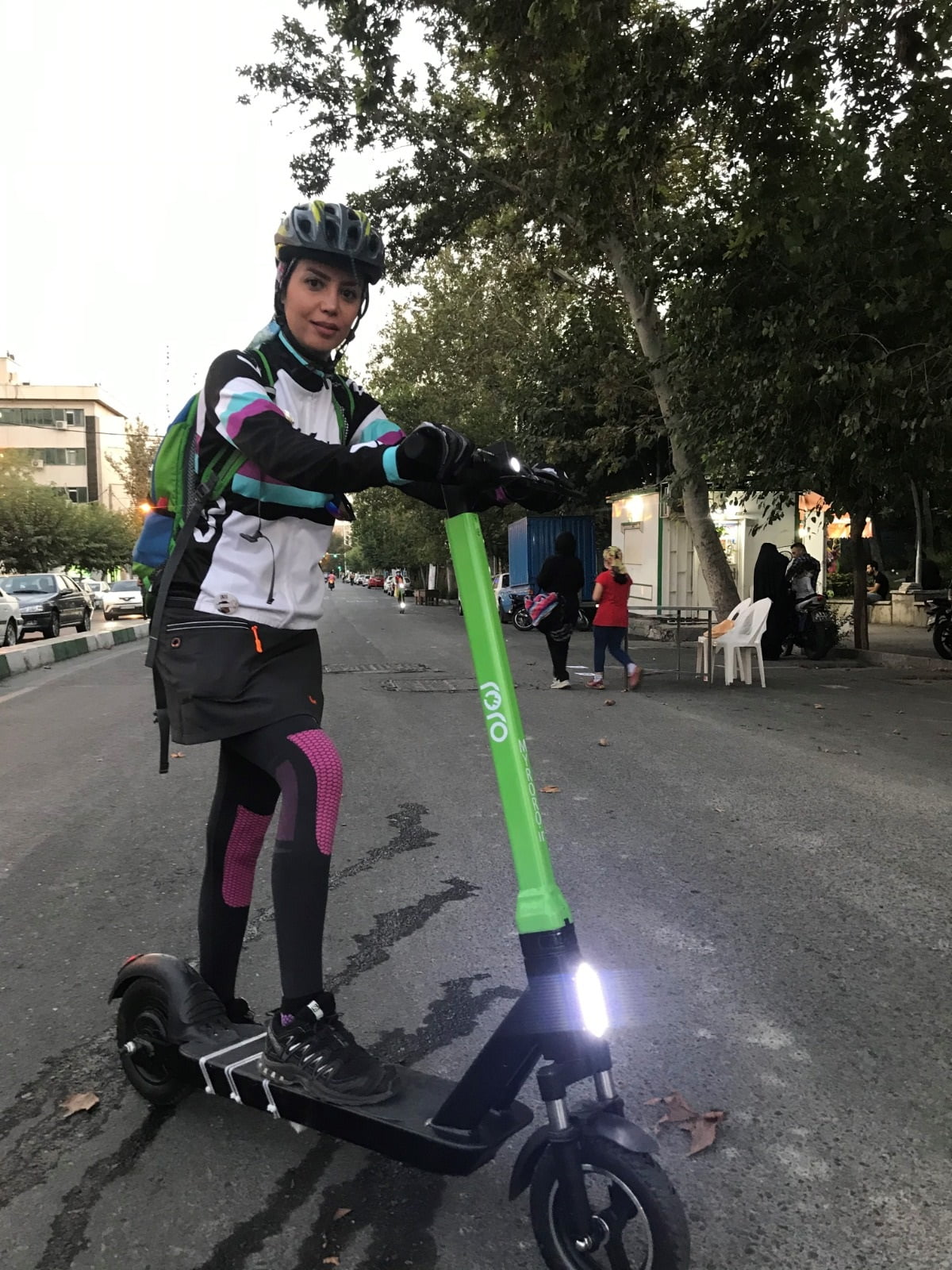 However, the tide is turning as Tehran Municipality and the national government continue to grapple with awful air pollution problems throughout the year. During winter in Tehran, the city now has to close for several days because of unhealthy levels of PM 2.5 pollution. Around 45% of Tehran's air pollution comes from motor vehicles, with their average age over 10 years causing worsening pollution levels.
According to Yaghoub Azadehdel of the local Transport Organisation, the use of shared scooters is about 80% cheaper than public transport like taxies for users and in many cases will also save time.
The official said, "Electric shared scooters have arrived as a new means of transportation. "Shared bicycles and scooters have found their way into the green transport sector," he added.
"Currently, electric scooters have started operating in Laleh Park and Abbasabad lands located in District 6 of Tehran, and citizens can go to the mentioned parks to learn and experience this mode of transportation," he added.
How to find Laleh Park
New users can access the electric scooters from specific locations (currently the two named above) and use a specific locally made application to unlock the devices.
Where to buy scooters in Tehran?
There are several small retailers online and in electronic bazaars who sell scooters in Tehran, but Digikala, being the largest e-retailer in the country, is a good place to source out information.