About LiT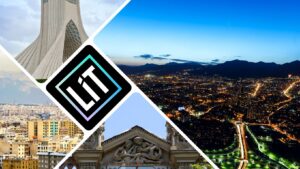 Living in Tehran (LiT) is a media platform created by experienced professionals who noticed a lack of quality English language resources about the city of Tehran, which has a population of over 12 million.
LiT is an advertising-supported business that utilizes a variety of local and international channels, including online platforms, to reach a targeted audience of expatriate business people and travelers visiting Tehran.
The city currently has a cohort non-Perisan speaking foreign residents who are seeking a experience while living there.
Combined with our social media channels on Instagram, Twitter and Facebook, the brand aims to show daily life to a growing number of foreigners and expatriate Iranians online and those interested in visiting the Iranian capital.
We pride ourselves on knowledge about the city including restaurants, days out, business and banking, as well as cultural activities.