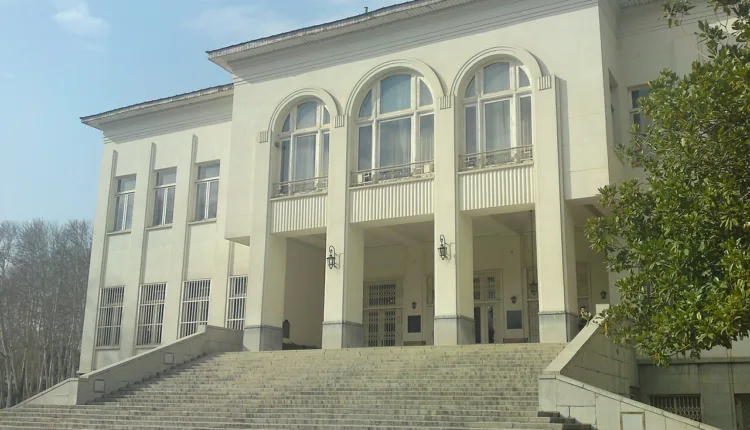 Sa'dabad Palace – Mellat Museum
Shah's Palace - Sa'dabad Palace
Tehran, the bustling capital of Iran, boasts a wealth of historical and cultural sites. Nestled in the northern part of the city is a remarkable attraction that beckons history buffs and tourists alike: the Mellat Museum. Formerly known as the White Palace, Sa'dabad Palace, or the Shah's Palace, this structure was once the residence of the Pahlavi royal family.
Mellat Museum Quick Facts:
Location: Valiasr Street, Shahid Fallahi Street (Zaferanieh), end of Shahid Kamal Taheri Street, Zaferanieh and Darband area, Tehran.
Opening Hours: Saturday to Friday, 9:00 AM to 7:00 PM
Entry Fee: Affordable, with an average ticket price of 2500 Tomans.
Website: Sadmu.ir
A Glimpse into the Past
Constructed as part of the expansive Sa'dabad Complex, the Mellat Museum initially served as the summer residence for Mohammad Reza Shah and his consort. Its construction began in 1931 and completed in 1936. Notably, the architectural blueprint was drafted by Engineer Khorsandi, and the building process involved the collaborative efforts of Iranian and Russian engineers.
Architectural Splendor and Valuable Collections
Often referred to as the "White Palace," the Mellat Museum is the largest edifice in the Sa'dabad Complex. It's renowned for its intricate plasterwork, grand oil paintings, marbled corridors, and an Iranian-Roman exterior façade that captivates onlookers.
Inside, visitors can admire exquisite Persian rugs, Chinese porcelain, and other possessions associated with the Pahlavi dynasty. The palace's basement houses the Farah Art Collection Museum, showcasing a variety of artistic treasures.
On the ground floor, you'll find the guards' room, entrance hall, Shah's office, billiard room, and a private beauty salon. As you ascend to the first floor, be prepared to be enthralled by the ceremonial dining hall, Farah's workspace, music hall, Farah's reception room, and the family living room.
Conclusion
The Mellat Museum stands as a testament to Iran's rich history and architectural prowess. As 2024 approaches, if you're planning a visit to Tehran, don't miss the chance to immerse yourself in the opulence and historical significance of this magnificent palace.
Did you find this guide to the Mellat Museum insightful? Share it with fellow travelers and history enthusiasts! Also, consider exploring more of Tehran's fascinating landmarks on your next trip.