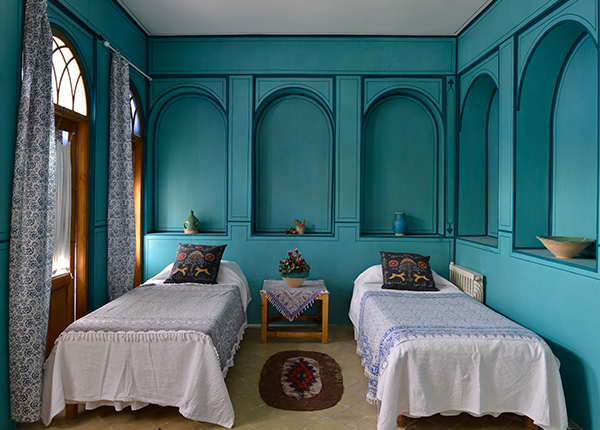 Copyright: Lena Späth
Behind closed curtains: first book on Iranian interior design
A view of the contemporary Iranian architecture
There is a new book published about Iranian interior design which is a must-read for those looking to understand Iran's contemporary interior design culture. LiT managed to catch up with Lena Späth just before the Nowruz holiday and discussed her revealing a compilation of images and discussions with Iranian interior designers and architects.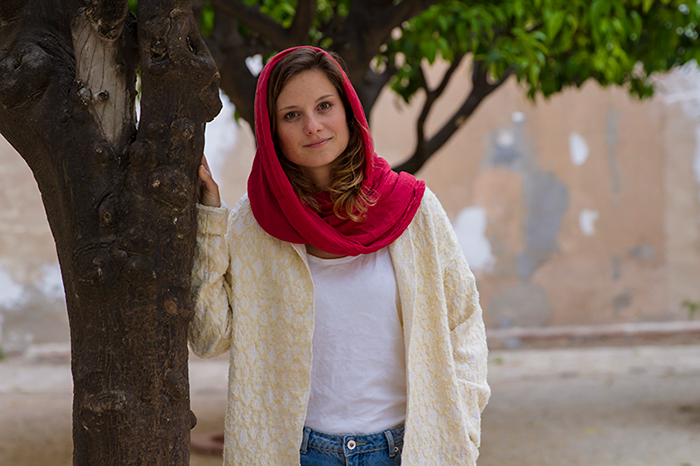 German-born Lena Späth, author and publisher of 'Behind Closed Curtains: Interior Design in  Iran', finished the book with the help of five freelancers in Tehran, Barcelona, Berlin and New  York within eight months only. Having arrived in Iran for the first time in 2008, she returned eight years later, to produce a photo book on home decoration. Vibrant pictures by Tehran photographer Hamed Farhangi show sixteen extraordinary homes of artists, entrepreneurs and architects all over Iran and several unique styles of Iranian design and architecture.
Having travelled the country year long and with an M.A. in Middle Eastern studies, Lena could rely on her extensive knowledge of Persian culture, traditions, and handicrafts. Seyyed Mohammad  Beheshti, one of the directors of Iran's Cultural Heritage Organization, wrote the introduction to the book, elaborating more on Iranian architecture.    "Iran has one of the longest urban design history dating back more than 4,000 years.
"I want to challenge the narrative on Iran most media companies follow. This book is my way to  bring the country's design and the stories of its citizens into the homes and the hands of more  people."
Persia's long influence across architectural styles
Persian builders and architects were employed for the construction of Babylon and the Taj Mahal. The focus of earlier, mostly scholar books has always been on the architecture itself, not the decoration, furniture or handicrafts." says Lena. This book is the first covering the interior space.
Topics like crafts 'Made in Iran', DIY and home design have become more and more popular in the last years. A wealthy middle and upper class has bought and renovated historic houses in Tehran and especially the desert town Kashan. Young people started to create themselves, from jewellery to ceramics. The term gentrification has reached the architectural debate and apps like Peeyade call for the recapture of Tehran and especially its centre by its citizens.
Some people go even so far to compare the current atmosphere with New York in the buzzing 70s. 'Behind Closed Curtains: Interior Design in Iran', fits into this movement and attracted already a lot of attention not only in the West but especially within Iran due to its unique character. It is available worldwide (including Iran) via Lena's shop www.lenaspath.com  and Amazon.