Best Tehran ski, sledge & snowboard locations
Best places for skiing around Tehran
Winter is here early in November 2019 – we've waited an awfully long time for it to arrive! Now is the time to go skiing, so dust off your boots or even hire some cheap ones from the several resorts! Snow dusted our fair mountains early this year, so why not pull out your old boots!
Here are the best places to enjoy the snow around the Iranian capital Tehran.
Dizin
Dizin is one of the oldest ski resorts near the Iranian capital located in the Alborz mountains. With at least two established hotels and several private lodges, this is an ideal location for a day's skiing near the capital.
It takes on average two hours (even longer when the snow is heavy) to reach Dizin via the old Chalus road and has everything to offer those who love winter sports. About 70km from Tehran it is one of the best day or weekend resorts for people looking to escape the megacity.
The Ski season in Dizin usually lasts from December to May (however this year due to the lack of snow begins in January). Due to its epic altitude (one of the 40 highest in the world) where the ski lift reaches 3,600m at its highest point.
Dizin has four gondolas, three chairlifts and 9 surface lifts. The snow quality in Dizin has been recorded as great powder and rivals many European and North American resorts.
A moderate fall of snow, heaviest on Sun morning. Extremely cold (max 10°F on Tue night, min 5°F on Sun afternoon). Wind will be generally light.
Shemshak
Shemshak the main competitor to Dizin on the other side of the mountain is another fantastic ski resort in the north-east of Tehran Province. More built up than Dizin, Shemhsak offers a great collection of pistes for those interested in exercising.
Shemshak is the third largest ski area in Iran after Dizin and Darbandsar and came into operation in 1958. It currently hosts two ski lifts, three gondolas and two hammer teleskis. The slope is also quite high at a peak of 3,050 metres above sea level. The resort has two main slopes and offers a challenging environment for those looking to push themselves.
Shemshak is known as a slope for skiers who look for black slopes, the small town also has a greater selection of apres-ski offers including coffee shops and restaurants.
Again, like Dizin, Shemshak houses a few small hotels and bed and breakfasts for those weary and not looking to drive back to Tehran during a blizzard or spotty weather.
A moderate fall of snow, heaviest on Sun morning. Temperatures will be well below freezing (max 14°F on Mon morning, min 3°F on Sun night). Wind will be generally light.
Darbandsar
Unlike the other two main ski resorts around Tehran province, Darbandsar is smaller and privately operated by the village organisation.
Darbandsar is some 60km north-west of Tehran in the Alborz mountain range. The altitude of the ski resort is similar to Shemshak at 3,150 metres above sea level. The highest point of the ski resort where the lifts go is just over 3,000 metres above sea level while the lowest point of the piste is at 2,650 metres.
Darbandsar has some five ski lifts, with two chairlifts, two hammer lifts and one surface lift.
Weather report from Snow Forecast Website
A moderate fall of snow, heaviest on Sun morning. Extremely cold (max 10°F on Mon morning, min 1°F on Sun night). Wind will be generally light.
Tochal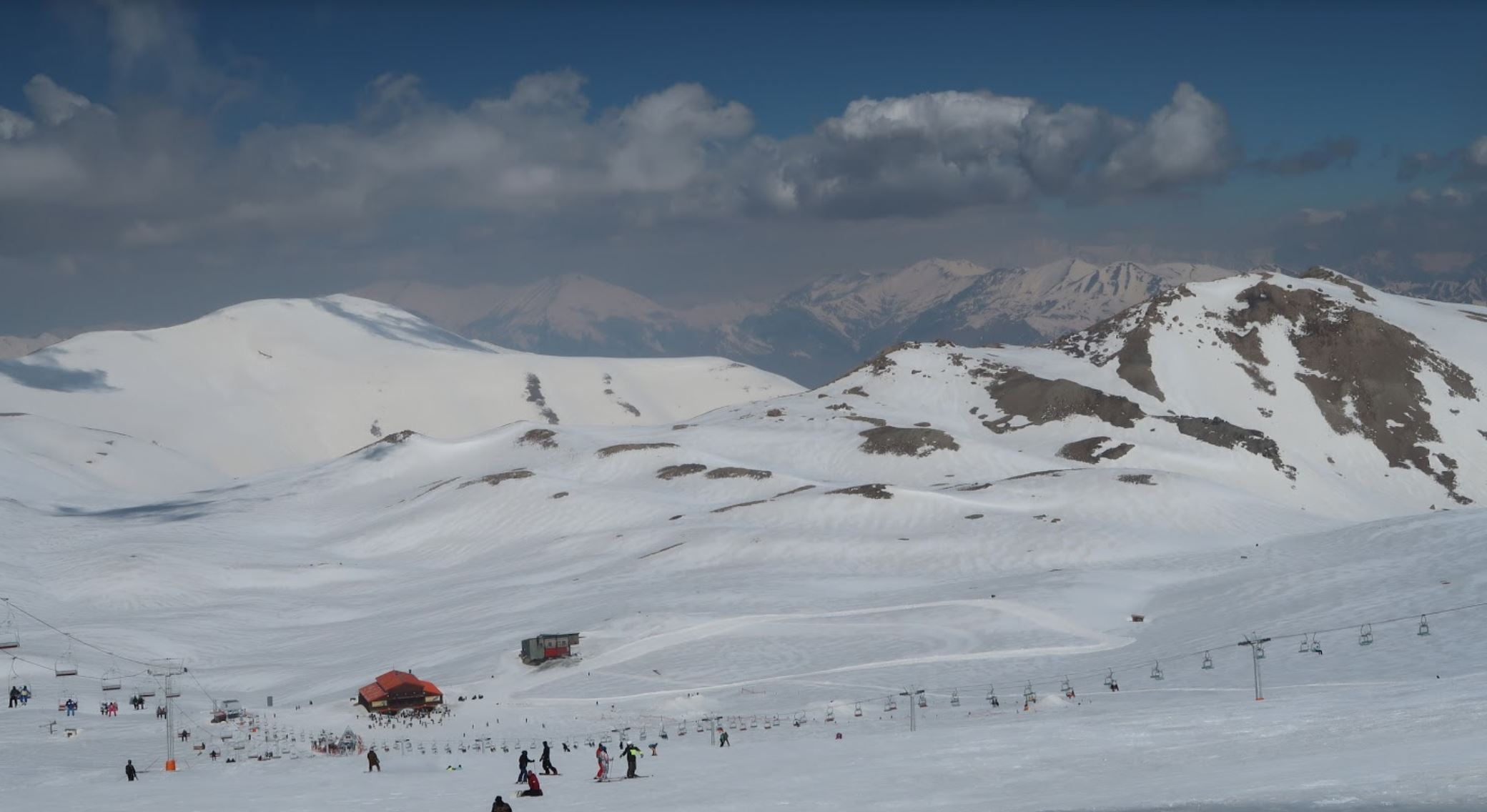 Tochal is both Tehran's first ski resort and also the closest one to the capital city. With 3,700 metres high, Tochal is also considered the highest ski resort in the country. This is while Tochal Peak itself has an altitude of nearly 4,000 metres, making an ideal destination for mountain climbers as well.
Located in northern Tehran, Tochal Ski Resort is easily accessible via Velenjak or Tajrish Square. Once there, just hop on the gondola lift and enjoy the view until the last stop.
The resort only accepts skiers from 6:30 a.m. to 1:30 p.m. as everyone must leave the resort by 3 p.m.
Unlike Dizin or other ski resorts, Tochal's piste is not very long and enjoys a mild slope which makes it an ideal place for amateur skiers or even those new to the sport.
The resort also has a hotel and a restaurant, making it possible to stay overnight. Two lines of chairlifts and few lines of small-scale lifts are among other facilities of Tochal resort.
While off-piste skiing is forbidden for safety reasons on the south side (facing Tehran), experiencing an-hour long gondola ride to one of the highest peaks of Tehran which would give you an unparalleled view of the city is something you don't want to miss.
Abali Ski Resort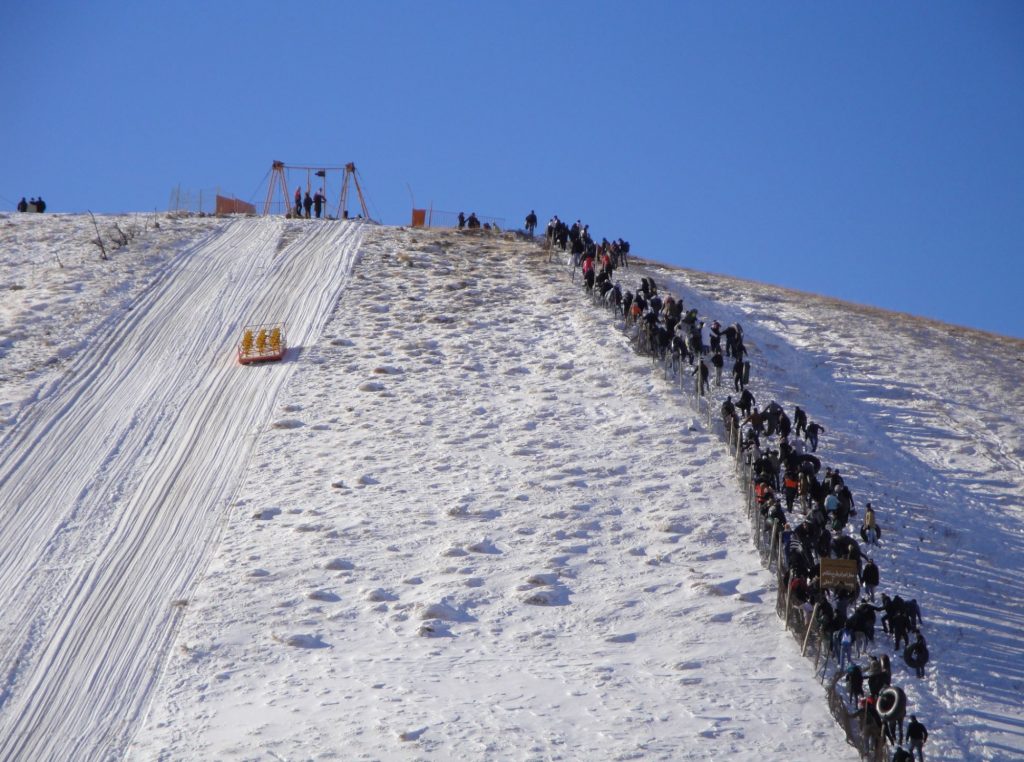 Opened in 1953, the Abali Ski Resort is considered the first Iranian ski resort and the first ski slope to install mechanical ski lifts around the capital city of Tehran. Although it's a small piste, the slopes are suitable for beginner skiers.
Located some 70 Km northeast of Tehran on the Haraz Road, it is also considered the closest ski piste to Damavand Mountains with an altitude of 2650 metres. The snow depth is usually between 1 to 2 meters high and it offers off-piste skiing as well.
Just like other major ski resorts around Tehran, AbAli Ski Resort also enjoys a hotel, restaurants, surface lifts, Gondola and cable cars.
Check out the weather before you go!