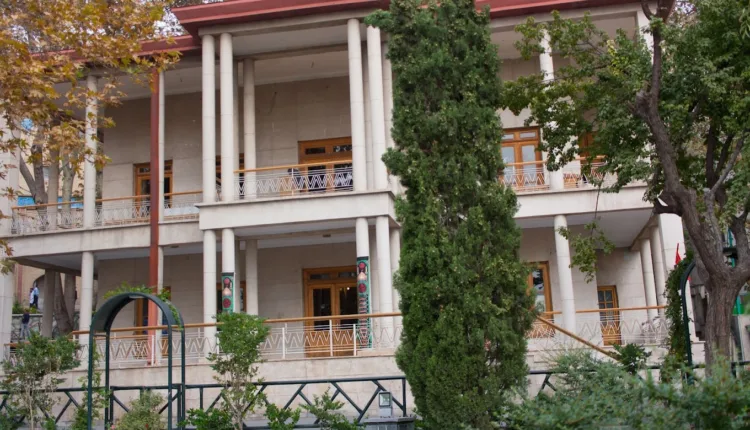 Mozaffari Palace (Darabad)
Mozaffari Palace
Explore the wonders of Darabad Mozafari Palace, a captivating castle and palace complex nestled in the Ajoudanieh and Darabad neighborhoods of Tehran.
Uncover the rich heritage of Iran as you step into this historical site, offering a delightful experience for history enthusiasts and culture seekers. With a visit duration of approximately 1 hour, Darabad Mozafari Palace is a must-visit destination in Tehran.

A Glimpse into Qajar Era
Experience the legacy of Mozaffar al-Din Shah Qajar as you wander through the corridors of Darabad Mozafari Palace. Originally built as a residence during the monarch's battle with tuberculosis, this palace holds a significant place in Iranian history. Its construction was guided by Mohammad Khan Hakim al-Molk, the minister of the court, who sought to create a haven for the king in a pleasant climate. The palace, known as Shahabad Palace, was established in 1273 AH and has since witnessed the passage of time and historical events.

Architectural Marvels at Mozaffari Palace
Darabad Mozafari Palace showcases mesmerizing French-inspired architecture, boasting a two-story structure with unique elliptical-shaped ceilings. The palace's exterior and interior are adorned with intricate decorations, including exquisite mirrorwork, stunning paintings, and elaborate stucco designs. Marvel at the craftsmanship displayed in the marble fireplaces and the captivating wooden ceilings, which add a touch of elegance to the palace's ambiance.
Step into Mozaffari Palace
Take a moment to immerse yourself in the captivating atmosphere of Darabad Mozafari Palace. Admire the central water fountain in the courtyard, adorned with a blue military hat, surrounded by star-shaped tilework. This palace offers a glimpse into the opulent lifestyle of the Qajar era, providing a unique window into Iran's architectural heritage.

Preserving National Heritage
Darabad Mozafari Palace has received national recognition for its historical and cultural significance. It holds the esteemed registration number 3792, granted on September 12, 2001. This recognition reflects the palace's importance in preserving Iran's rich architectural heritage for future generations to appreciate.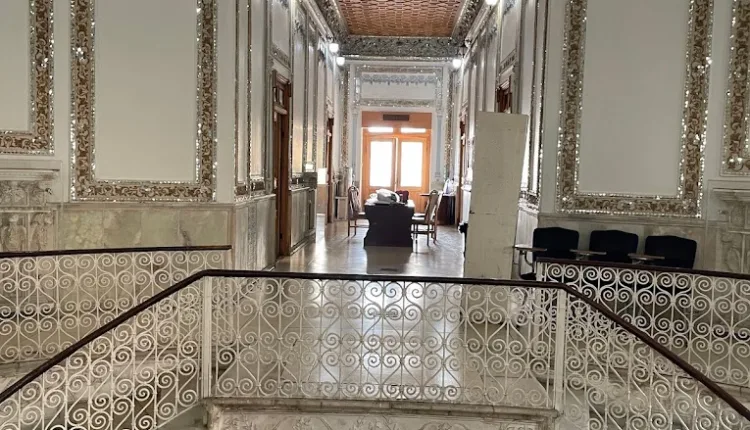 Where is Mozaffari Palace?
Darabad Mozafari Palace is conveniently located at the end of Pour-Abtahaj Street, within the premises of Masih Daneshvari Hospital. Visitors can easily access the palace by private vehicle or by utilizing Tehran's transportation system. Take Metro Line 1 to Tajrish Station, then transfer to Bus Line 298, heading to Qaem Town Terminal. From there, a short walk will lead you to Darabad Station, bringing you closer to the wonders of the palace.

Darabad Mozafari Palace offers an enchanting journey into Tehran's history, blending architectural grandeur with cultural significance. Discover the tales hidden within its walls and immerse yourself in the captivating ambiance of this historic gem. With its convenient accessibility and rich heritage, Darabad Mozafari Palace invites visitors to embrace Tehran's vibrant past and embark on a memorable exploration of Iranian culture.